Rice Fried with Egg Rolls
Rice Fried with Egg Rolls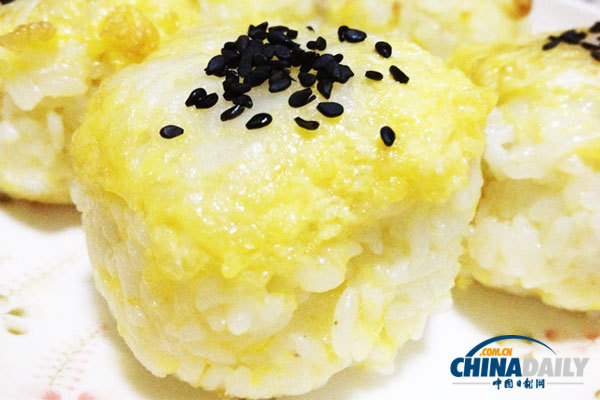 Ingredients:
Rice, egg, salt, cooking oil, sesame
Procedures:
1. Cook some rice in advance and wait for it to cool.
2. Then roll the cooked rice into small balls. If it is too sticky, dip your fingers in some water.
3. Break an egg into a small bowl and lightly whisk it, then add some salt.
4. Put the rice balls into the egg liquid, coating all over.
5. Put some oil into the pan, and fry the prepared rice balls. Remember to turn over the balls, so that they will be fried evenly.
Related: Rice Fried with Egg Rolls
Related: Fried eggs