Eco-fashion hot in Guizhou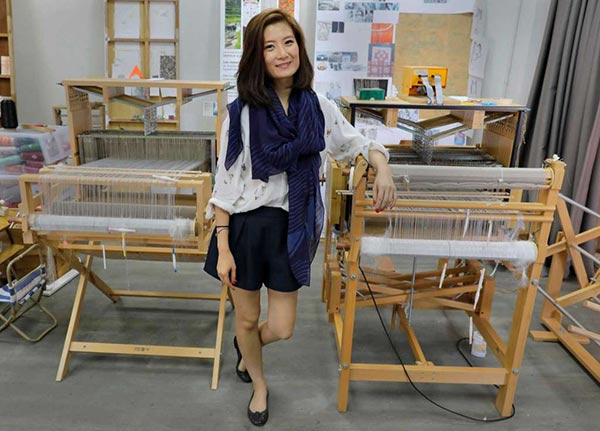 Elaine Ng [Photo/Agencies]
Guizhou is attracting other independent designers. Sharon de Lyster, also based in Hong Kong, has scoured its markets for her label, Narrative Made.
"This is stuff they have been doing for generations but it really is dying," says de Lyster. She says young people see no way to make money, so they do not invest time and energy in advancing those traditional crafts.
The cuffs on one of de Lyster's $190 silk shirts have a black and white chili pepper flower pattern by a Miao master embroiderer with cross stitching that produces an identical pattern on both sides. The Miao and some other ethnic groups have no written language of their own so they use embroidery to communicate their myths and folklore.
New York-based designer Angel Chang spent a year in Guizhou collaborating with Miao and Dong artisans for a 2013 capsule collection. Fashion editors loved her biker-style jacket, $1,000 but now sold out, in cotton damask featuring hypnotic blue and white zigzags and geometric birds.
It is a race against time: Only three grandmothers in the Dong village of Zhaoxing can weave that pattern, says Chang.
"Young people cannot do it. So you have a knowledge that is already in decline," she says."The current generation cannot explain what all the symbols mean and the stories in the clothing."