Pet-a-Porter: From Choupette Lagarfeld to Neville Jacobs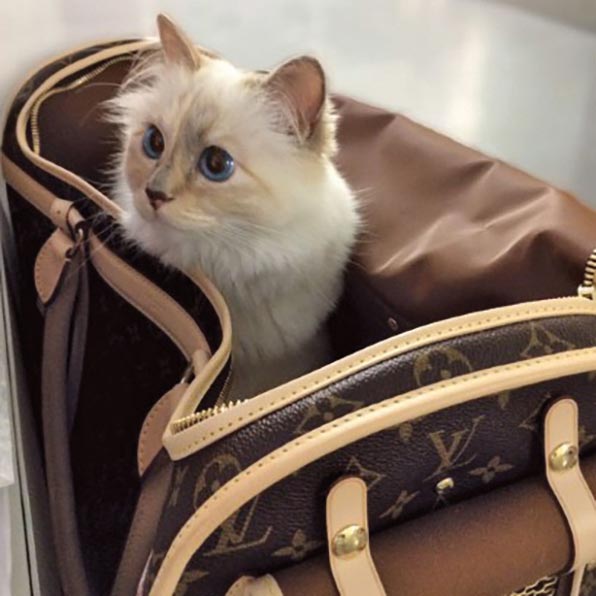 Choupette gets comfy in her personal Louis Vuitton bag. [Photo/Instagram @Choupettesdiary]
From Karl Lagerfeld's cat Choupette to Cara Delevingne's rabbit Cecil, celebrity companions you need to know
They say that animals and children are the most difficult to work with on-camera – but these fashionista pets are clearly throwing that mantra out the window.
No matter if it's for a street shoot, a magazine cover, a product image or even on the runway, you're bound to see their adorable faces somewhere these days. A few of these furry creatures have skyrocketed in social media circles and live a ridiculously glamorous lifestyle – they're the fashion world's It pets.
If you know of only one, it's probably that white Birman cat, Choupette Lagerfeld.