Pamper your pooch with the finest canine experiences and trends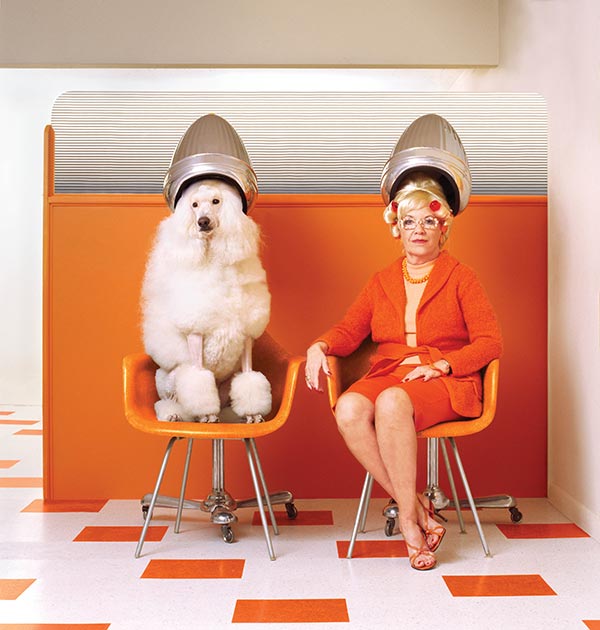 [Photo provided to China Daily Asia]
For the ultimate shopping experience when you're seeking that special gift for a loved one, there's no city better than Hong Kong.
Looking to buy a cute little silver pendant encrusted with Swarovski crystals? A pearl necklace? A day at the spa with aromatherapy massage and a mud wrap? A session with a hairstylist who specialises in the hottest new looks from Japan? Some sturdy boots for walking on rocky ground? Designer rainwear for those stormy days? A cooling mat to stretch out on when the floor is too hot? Yes, Hong Kong has it all for your beloved pet dog.
The love affair between humans and dogs goes back a long way. Scientists estimate that they first lived together around 15,000 years ago, and there is evidence that our ancient ancestors and their dogs were often buried side by side. Fantasy grooming became all the rage in France during the reign of Louis XVI in the 18th century, when poodles on the streets of Paris were clipped into decorative shapes to reflect the flamboyant style of the French court. Marie-Antoinette was a renowned dog lover – although it's not known if she let her favourite papillon, Coco, eat cake.
Today, the cutting-edge trends in dog grooming primarily come from Japan. Angelia Leung of Hong Kong's Hot Tails Salon recently trained in Tokyo; the shop offers a seemingly endless variety of styles that feature in the grooming magazines she brought back from her trip.
"In Japan, there is more attention to detail and there are so many styles; it's crazy," says Leung. "They make the hair curly with rollers or use colour highlights. They like the cut that makes the dog look like a teddy bear, the round 'ball' head look or the 'up ear' that makes the dog look like they are wearing headphones." But it doesn't stop there. She adds, "They even give their dogs dreadlocks, which nobody wants to do here."
Once your pooch has that killer new Japanese look, it's time to add some bling.