Legendary dancer Chen Ailian still a queen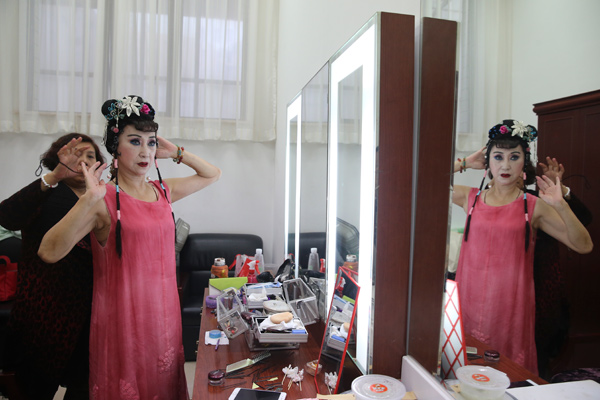 Dancer-choreographer Chen Ailian has been active on stage since the 1950s. Her latest performance is the dance drama Dream of the Red Chamber. [Photo by Jiang Dong/China Daily]
Speaking about her latest performances, Chen says: "I am proud that we have performed the dance drama more than 700 times since 1981. We have toured the world and we are still doing it.
"I tell my students (at the Chen Ailian Dance School that she founded in 1995) that dancing is eternal and you can do anything with it as long as you have the passion for it."
Chen, who was born in Shanghai and grew up in an orphanage, started to study traditional Chinese dance in Beijing in 1952.
The same year, she watched a performance by the late Russian ballerina Galina Ulanova in Beijing, which was a life-changing experience, she says.
"She was so beautiful and I was overwhelmed by her dancing. After learning that she was dancing even after crossing 50, I made up my mind to dance just like her," says Chen.
"I also learned from her autobiography that she never stopped practicing the basic movements of ballet. So, I still practice for two hours every day."
After the Beijing Dance Academy was founded in 1954, Chen was transferred to study there.
Besides traditional Chinese dance, she was also trained in other dance forms such as ballet.
Her first break came while studying at the same academy when she played the lead role in a dance drama, called Yu Mei Ren, which premiered in Beijing in 1959.