Opera house in Forbidden City reopens after renovation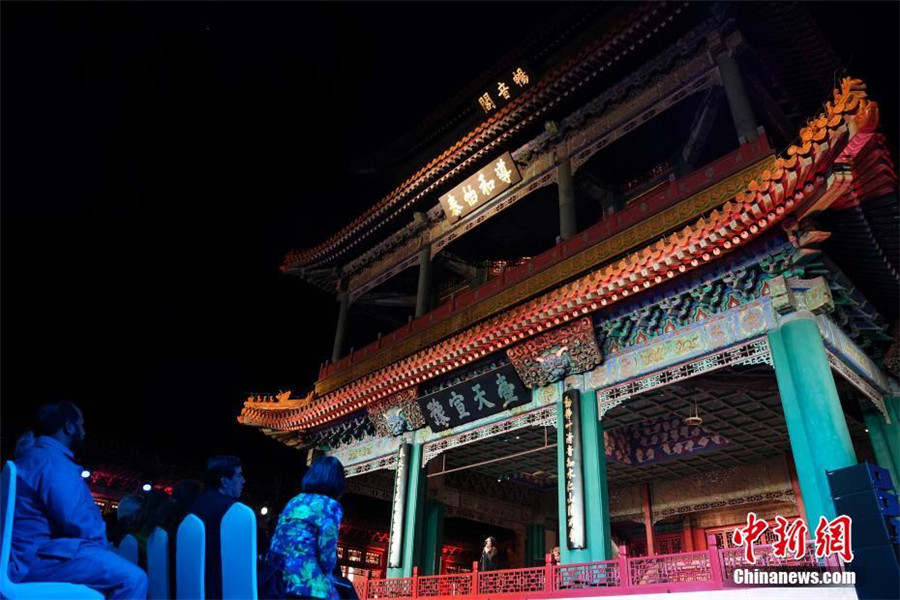 Audiences watch a drama performance at the Studio of Unimpeded Sound, the largest opera house in the Forbidden City, in Beijing, Sept 19. [Photo/Chinanews.com]
The Studio of Unimpeded Sound, the largest opera house in the Forbidden City in Beijing, reopened to public after upgrading and reconstruction on Tuesday night.
The studio, about 20.71 meters tall, is located in the center of the Palace of Peace and Longevity.
It was first constructed in the 11th year during Emperor Qianlong's reign of the Qing Dynasty (1644-1911) and renovated during Emperor Jialing's reign.
The opera house has three floors, where even the most complicated Peking opera scenes can be performed in perfect setting. In the past, the Forbidden City would hold dramas there during the festivals.
Shan Jixiang, director of the Palace Museum, said the upgrading and reconstruction of the opera house focused on highlighting the uniqueness of the palace drama and the "grand theater" features.
Thanks to a newly built path, visitors would be able to see the full picture of the imperial opera house.
Shan said the Palace Museum would resume holding the palace drama in order to make the cultural relics truly alive.