Digital inspiration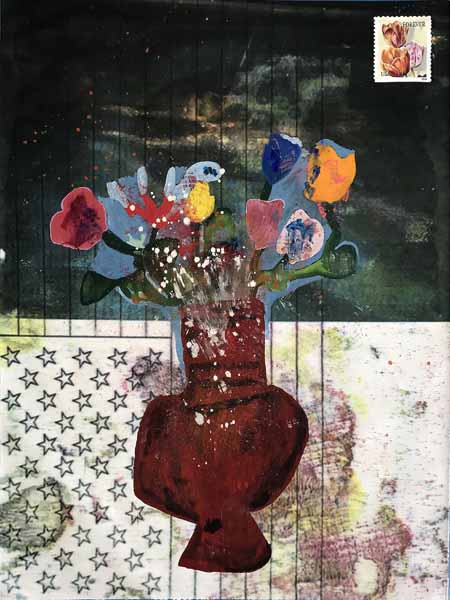 American artist Parker Ito is staging a solo show featuring 10 large paintings focused on flowers at Beijing's Art Now Gallery. [Photo provided to China Daily]
The internet-based artist from Los Angeles, Parker Ito, is staging a solo show in Beijing. Deng Zhangyu reports.
An internet-based artist from the United States called Parker Ito is staging his first solo show at Beijing's Art Now Gallery. The exhibition, which opened earlier this month, is also his first show in Asia. His works have, however, been exhibited frequently in the US and Europe.
The show, titled #17, features 10 large paintings focused on flowers, and one trailer-like video featuring a cartoon image of a man in a hat, common in Ito's previous works.
The current show's title is to denote that it is the 31-year-old artist's 17th solo show around the world.
So far, the young Los Angeles-based artist has exhibited in many well-known galleries including the White Cube in London, and his works are collected by many art institutions and museums, including the Whitney Museum in New York.
In his works, Ito explores the power of the internet and digital technology on traditional art.