Modern artists give new twist to needlework
Qixi, or the Seventh Night Festival, nowadays referred to as the "Chinese Valentine's Day", fell on Monday this year.
In bygone days, Qixi was not only a special day for lovers, but also for girls. It is also known as the "Begging for Skills Festival" or "Daughters' Festival".
During the ancient times, on the night of Qixi, girls would worship Niulang the cowherd and Zhinyu the weaver girl, thread seven-hole needles, and observe spider netting, hoping to be more ingenious according to folklore.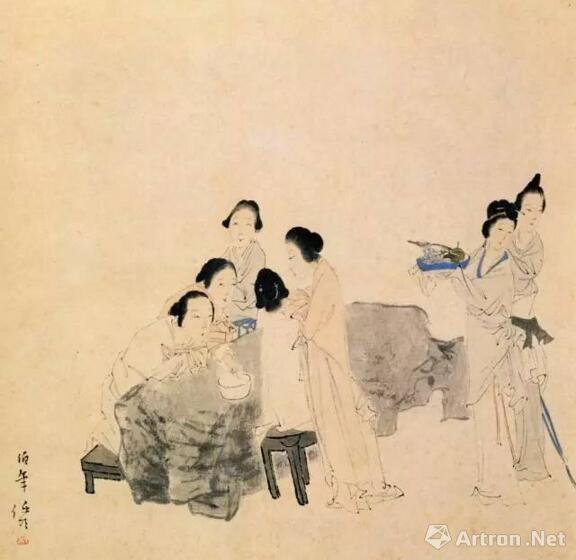 Begging for Skills, by Ren Bonian [Photo/Artron.net]
The needle and thread for ancient women were not only for needlework, but also carried good intentions.
But in modern times needle and thread are getting far away from women's lives and begging for skills is becoming a fading tradition. Many artists are aware of this and are picking up needle and thread deserted by times to make them their authoring tools. Let's take a look at some modern art pieces created by needle and thread.