Craftsmanship of fruit pit carving on show in Beijing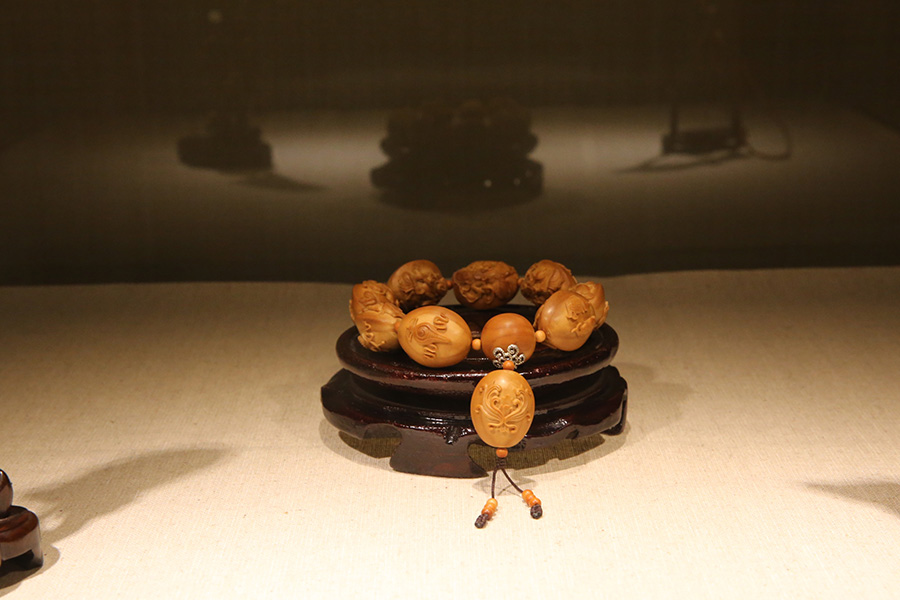 [Photo by Jiang Dong/China Daily]
An ongoing exhibition at Beijing's Prince Gong's Mansion celebrates the age-old art of carving on fruit pits, which has evolved into different styles in northern and southern China.
It now shows through Sept 18 some 72 works created by artisans in Suzhou, Jiangsu province on olive stones. The earliest pieces date to the Qing Dynasty (1644-1911).
From Sept 23 to Oct 23, they will be replaced by dozens of works showing the techniques of artisans from Weifang, Shandong province, who're sculpting mainly on peach pits and sometimes on apricot pits.
Shown objects feature popular themes including figures, animals of Chinese zodiacs, flowers and landscapes.