A visual feast carved out of stone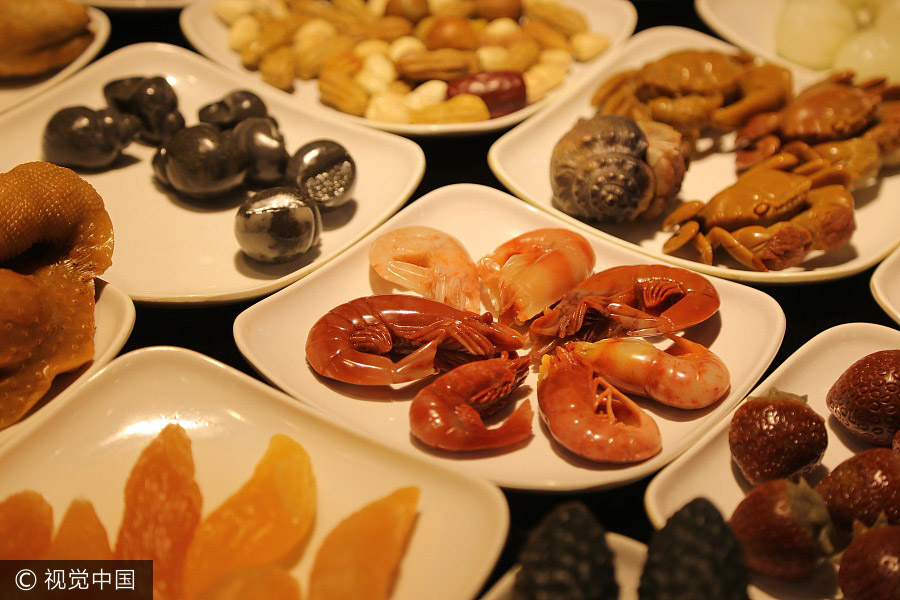 A "feast" of delicacies, fruit and vegetables on display at a jewelry and jade exhibition in Zhengzhou, Henan province, Aug 6. [Photo/VCG]
There is more than one way to create delicious food. Several store owners set out a "feast" of Chinese delicacies at a jewelry and jade exhibition held in Zhengzhou, Henan province, on Aug 6.
Dozens of dishes, including lobster, roast duck, moon cake, and tofu, were hand-carved from Shoushan stone or pagodite, which originates in Southeast China and is known for its bright colors and beautiful texture.
At first glance, these stone sculptures look just like real food to the naked eye. The special display has attracted lots of visitors to stop and admire the craftsmanship of the sculptors.
This exquisite stone feast does not come cheap. One of the store owners priced the whole table at 380,000 yuan ($56,500).