Photographer's work a mix of shooting and Chinese painting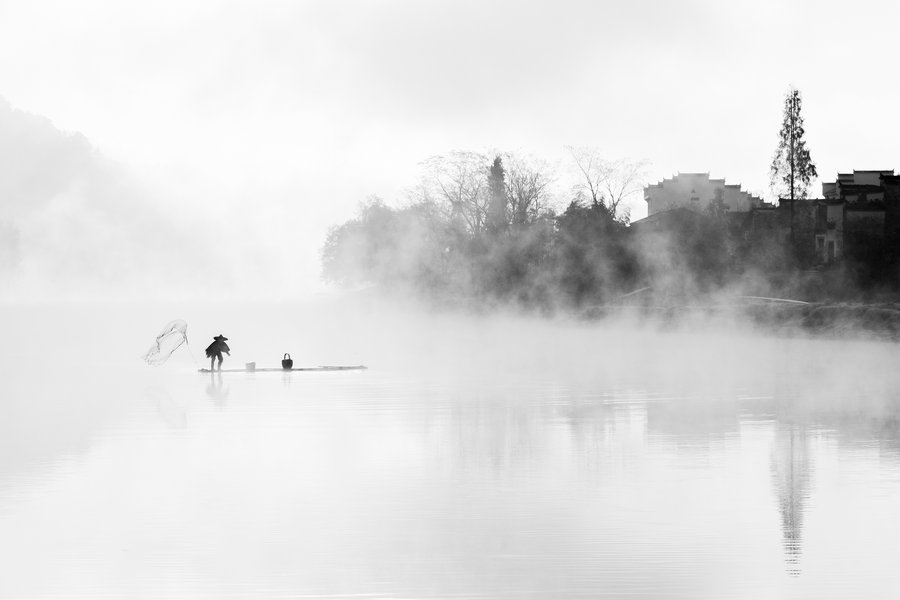 Xia Tiangong's work shown at the exhibition at the Shang Ba Art Gallery, Beijing, May 13, 2017. [Photo provided to chinadaily.com.cn]
By just looking at the work of photographer Xia Tiangong, most people have a hard time identifying whether they are pictures or Chinese ink paintings.
The landscapes portrayed in his masterpieces, taken with a camera, bear a Zen-Buddhist style, reflecting a simple, clear and clean method. Sometimes, the places captured in certain pieces look as if they were places of where the gods would stay in traditional Chinese myths.
"Since there were no birds, I added some into the piece to make the scene more alive," Xia said, while introducing one of his works to an audience at the opening ceremony of his solo exhibition at the Shang Ba Art Gallery in Beijing on Saturday.
There are four traditional elements in Chinese painting: poems, calligraphy, seal cutting and painting. To Xia, his works represents a fifth element: the art of photography. He had his photos printed on Chinese painting paper, then added with calligraphy and seal cuttings, following the normal process of traditional Chinese ink paintings.