Photographer reflects on Buddhist art throughout China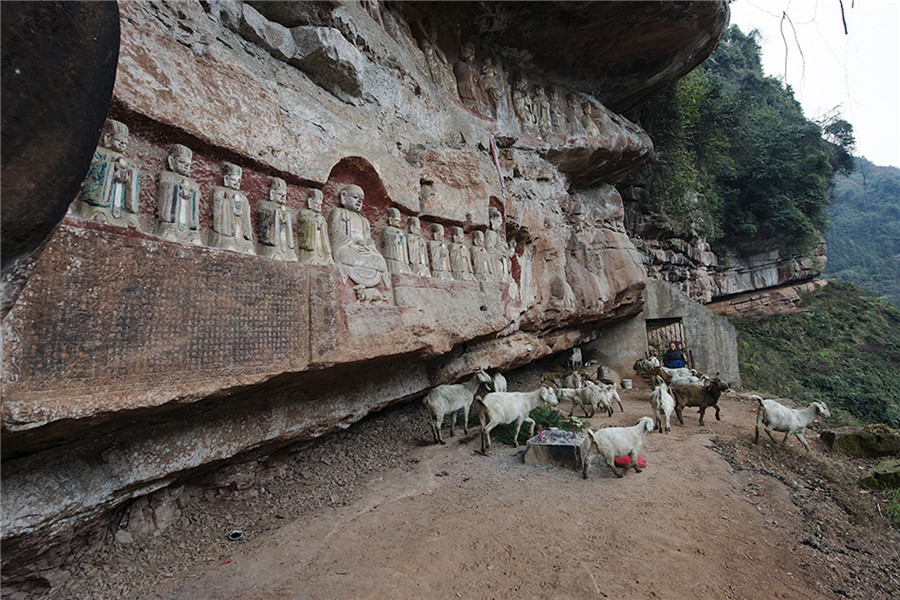 A wall of Buddha statue carvings from the Ming Dynasty (AD 1368-1644) is adjacent to a narrow mountain path in Gouwang stockade, village of Hongya county, Southwest China's Sichuan province, in March 2014. [Photo by Yuan Rongsun/photoint.net]
Buddhism was first introduced to China during the Eastern Han Dynasty (AD 25-220) via the Silk Road and it took over a century assimilate into Chinese culture.
However, even at that time, Buddhism gradually took root in some ancient Chinese people's daily lives.
With the spread of Buddhism, Buddhist art, particularly Buddha statues, flourished throughout ancient China. Buddha statues, whether made of bronze, stone or clay, vividly displayed the dignified Buddha.
Since 2005, Yuan Rongsun, a member of the China Photographers' Association, has travelled across China in search for Buddhist grotto sculpture art.
Photos that Yuan took show the impressive images of Buddha statues and reflect Buddhism beliefs embedded in Chinese people even today.
The following photos selected from Yuan's works mainly show images of Buddha statues in Southwest China's Sichuan province.