Living and expectations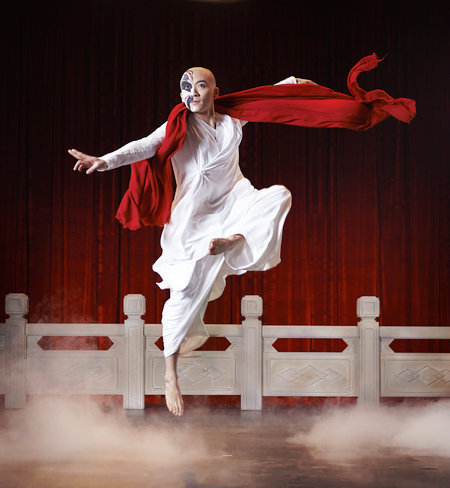 [Photo provided to China Daily]
A group of young Chinese artists, who are children of traditional Chinese art masters, are following in their families' footsteps-sometimes differently-as they try to make names for themselves.
Qiu Jirong has a famous grandfather, who passed away before he was born.
His grandfather, Qiu Shengrong (1915-71), was one of the best known Peking Opera artists, who has a performance style named after him.
Qiu Jirong's father, Qiu Shaorong, who died of lung cancer at 39, was also a major Peking Opera performer.
But such a lineage can also be a burden as Qiu Jirong, 32, says: "It's a double-edged sword to be an artist with a family in the same business, especially when the earlier generations achieved so much success.
"People have expectations of you. And what you achieve is often ignored or compared with your more famous family members."
At 9, Qiu Jirong was enrolled at a professional Peking Opera school in Beijing and after graduation from the National Academy of Chinese Theater Arts, he joined the Jingju Theater Company of Beijing, playing many leading roles and winning awards.
As a child, he once cried because his father painted the Peking Opera mask on his face, which may look scary to children.
To stand out among his peers, he used to kick his legs hundreds of times and jump as high as he could.
However, he is still best known as the grandson of Qiu Shengrong.