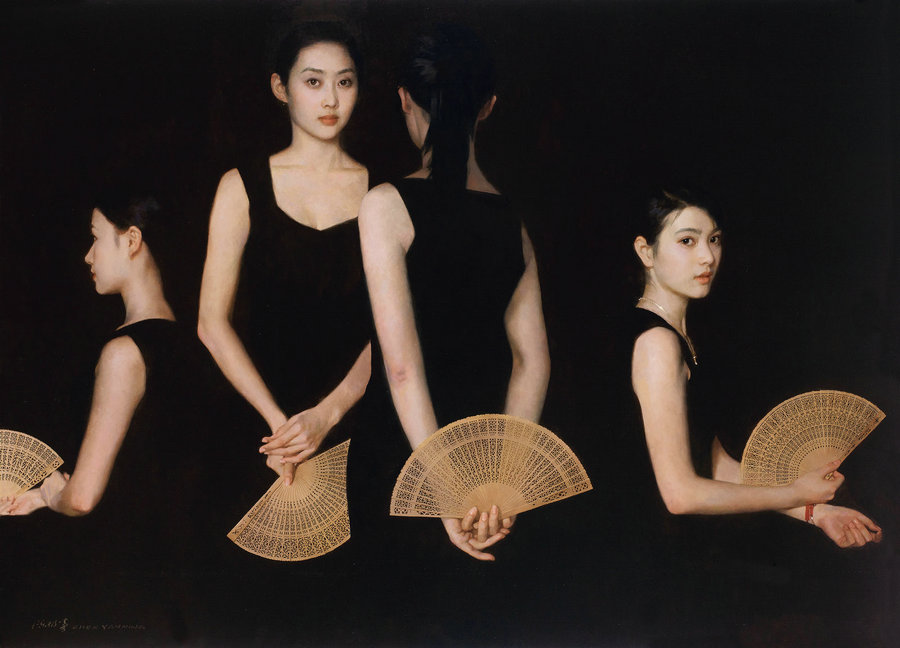 Night Breeze, by Chen Yanning, sold for 5,060,000 yuan ($ 815,786) at the 2013 China Guardian Autumn Auctions. [Photo/ english.cguardian.com]
A British business celebrity fell for Chen's series of fan paintings at the artist's exhibition in Manhattan, bought three pieces of his work and took them to England. In 1990, the British celebrity sent Chen's work to a portraiture competition in England. Chen became famous there when his painting won the competition and he was commissioned to execute a formal portrait of Queen Elizabeth II at Buckingham Palace in 1999.
Born in 1945 in Guangzhou, Chen is known as a hard-working artist of outstanding talent.
Just like the comments by American contemporary art critic Dennis Weinman, Chen's works have master-level composition, with complex skills and fancy details, to catch the most beautiful moments of daily life.