Art from the soul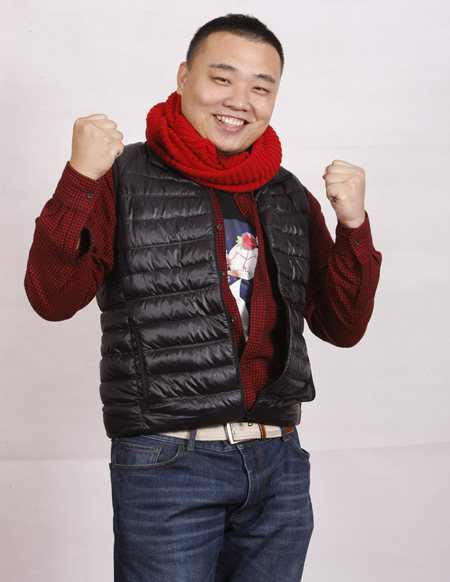 Miao Shiming hopes to establish a brand for mentally challenged artists and run an art center for them to hold exhibitions.
Miao Shiming is teaching mentally challenged people how to paint, and he says we should not be surprised if the next Vincent van Gogh is among his students, Chen Nan reports.
Four years ago, when artist Miao Shiming helped organize the first 798 Beijing Biennale, he came up with the idea of a painting class for mentally challenged people.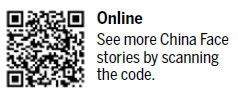 He visited a community near Beijing's Asian Games Village and taught his first class, introducing art and freehand drawing. One student said to Miao: "We need contemporary art too".
"I just mentioned the phrase 'contemporary art' once and he remembered it. Whether he knows the meaning of contemporary art or not, I was so excited to hear that," says Miao, 33, who comes from Handan, Hebei province, and graduated from the Central Academy of Fine Arts.
A few weeks later, Miao displayed the paintings done by the mentally challenged artists in 798 Art Zone, and the exhibition received positive feedback.
When he returned the paintings to the community after the exhibition, Miao was overwhelmed by the hugs he got from the grateful artists.
Miao is determined to continue the classes, which were made possible by World of Art Brut Culture, or WABC, an NGO providing arts training for mentally challenged people.
The organization offers mentally challenged people painting, sculpture and music classes. The program has been extended into four cities in China and has more than 800 students, aged from 8 to 35.
After graduating from the Central Academy of Fine Arts, Miao opened his own studio. At first he used his own money to support his work with WABC, before formally registering as a charity in Shanghai in April 2010.
"When I saw the license, I felt like I had produced my best artwork ever," he says.
Miao has had to learn to communicate with special needs people and how to manage an NGO.
He says his initial aim was to hold several exhibitions for special needs people. However, their imaginative artworks excited Miao and he couldn't abandon the project.