'Never Say Die' triumphs at box office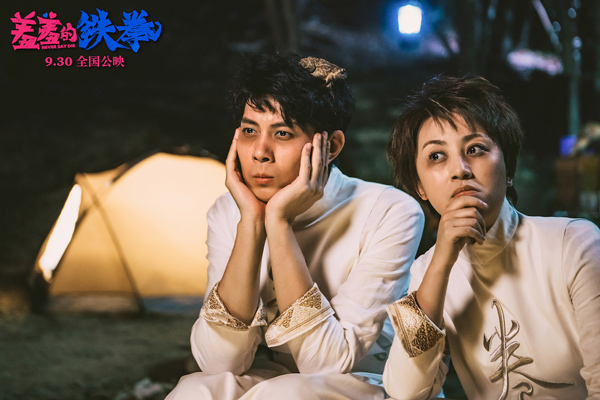 A scene from the film Never Say Die [Photo/Mtime]
To Hollywood's surprise, Chinese films are increasingly enjoying box office success. The Chinese comedy Never Say Die has brought in an impressive 326 million US dollars worldwide to date, marking another triumph after Wolf Warriors II piled up 877 million US dollars box office.
Never Say Die opened worldwide at the end of September and Variety reported that "during its Saturday-Sunday opening weekend, Never Say Die took in 46 million US dollars in its first two days in China."
According to TheNumbers.com, the overwhelming majority of its worldwide grosses were racked up in China's domestic box office, giving it the record-breaking national push it needed to move it up to the "highest grossing comedy in a single market."
It beat out such US studio comedy blockbusters as Ben Stiller/Robert DeNiro's dysfunctional family comedy, Meet the Fockers (279 million US dollars), Bradley Cooper/Zach Galifianakis' bad boy Hangover (277 million US dollars), Ben Stiller's fun fantasy, Night at the Museum (250 million US dollars) and Jackie Chan's rib-tickler, Kung Fu Yoga (250 million US dollars).
The film's global tally has also earned its entry into the rarified ranks of the "Top Ten All Time International Box Office for Comedy Movies."
That's quite an impressive feat for a plucky little underdog sports comedy that only cost 10 million US dollars to make.