Book to the future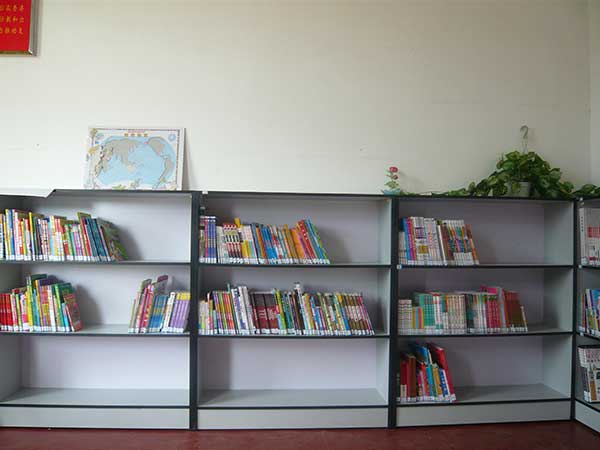 Some of the books donated by the Reading Dream Program in Ruyi.[Photo provided to China Daily]
A dream blossoms
Leung was headmaster at San Wui Commercial Society School, Sheung Wan, Hong Kong, from 1997 until 2007. Then, after 10 years in the job, he resigned and set off for Hunan to visit an acquaintance, a headmaster from Changsha, the capital of Hunan, he had met during an exchange activity in Hong Kong.
They made a chance visit to the school in Shaoshan, which had about 100 students. The classrooms were crudely equipped; the chairs were unstable and the desks were pockmarked with holes. "It was a mess," Leung recalled.
Even worse, lessons seemed to consist of teachers standing at the front of the class and speaking, while students took notes when instructed or gazed out of the window, daydreaming.
"There was no vigor or fun in the classroom," Leung said. During recess, he noticed that some children were barefoot. When he asked why, the headmaster told him, "Because they are rural children."
The children shied away from Leung, but three girls stared at him with what struck him as vacant grins. "Their stares were empty, even though they looked as happy as children in big cities. I couldn't see hope for the future in their eyes," he recalled.
Many other rural schools were much the same. They had no libraries. Some claimed they had, but when Leung checked, he found the doors locked and the scant book collections covered with dust as though they hadn't been touched for years. Moreover, the books were an eclectic mix that appeared to have been collected at random, with the majority unsuitable for elementary students.
He felt obliged to act. "For children, the first 10 years is the golden time for learning and development. A span of 10 years defines a generation. We can't afford to let a generation fail because of poor education," he said.
Before leaving the school in Shaoshan, Leung promised the headmaster, "I will return before Chinese New Year and help you build a new library."
He then spent two days browsing Shaoshan's only bookstore, looking for children's books. He didn't want used volumes; he wanted new ones "because the 'feel' is important to young readers. The smooth texture and the rustling sound of the paper can make them more interested in reading."
Returning to Hong Kong, Leung began drafting a five-year blueprint. He started knocking on the doors of potential sponsors. It was a slow beginning. Few potential donors were impressed because they thought the project was grandiose and unlikely to succeed.
Some of Leung's friends worried about his personal life and wondered if he would have time for himself after taking on such an enormous responsibility. The lack of a stable income was another concern
Success came slowly, but eventually he found three sponsors in Hong Kong and bought 100 pieces of furniture; desks, chairs and bookshelves. A few days before Chinese New Year 1998, he kept his promise and returned to Shaoshan with 30,000 yuan ($4,570) in his pocket.