Guangzhou opens museum at airport to show maritime history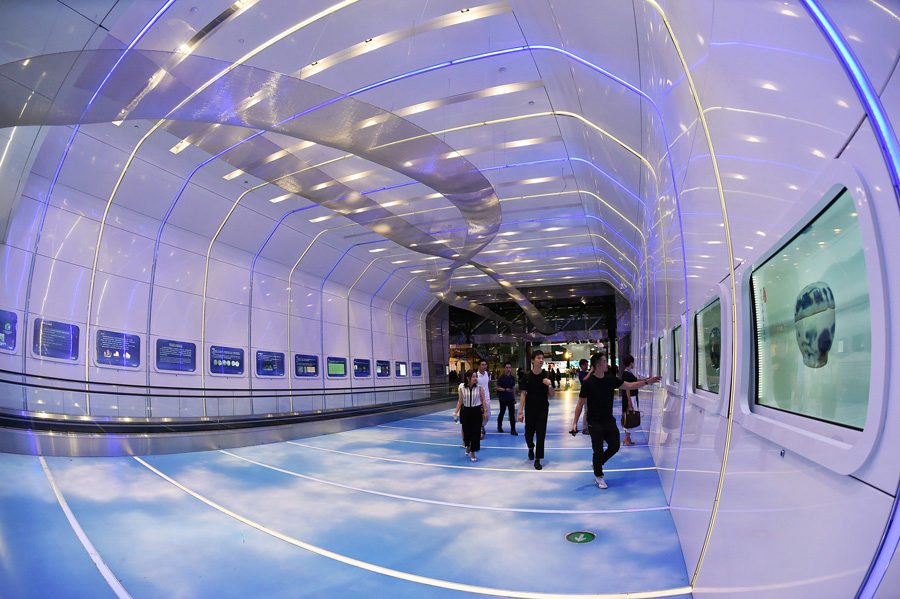 The Haitian Corridor, a Silk Road cultural hub, opened at the Baiyun Airport in Guangzhou, capital of South China's Guangdong province, on Aug 16, 2017. [Photo/Xinhua]
Whether you are taking a flight or waiting to receive someone in the southern Chinese city of Guangzhou, you can now learn about the city's maritime culture right inside the airport.
A historical and cultural corridor, the Haitian Corridor, opened to the public at the Baiyuan Airport in Guangzhou, capital of Guangdong province, on Wednesday, in order to build a huge public art center themed on the ancient Silk Road.
The art center, set up in cooperation with the Guangdong provincial museum, spans an area of 3,300 square meters in the airport's basement floor one and showcases the city's 2,000-year-old culture of the Maritime Silk Road.
The first exhibition, titled The Maritime Trade Legend of Guangzhou, narrates the history of foreign trade in Guangzhou - one of the most important stops along the Maritime Silk Road. Items on show include ancient porcelains and silver accessories.