Tang Dynasty imperial mausoleums captured on film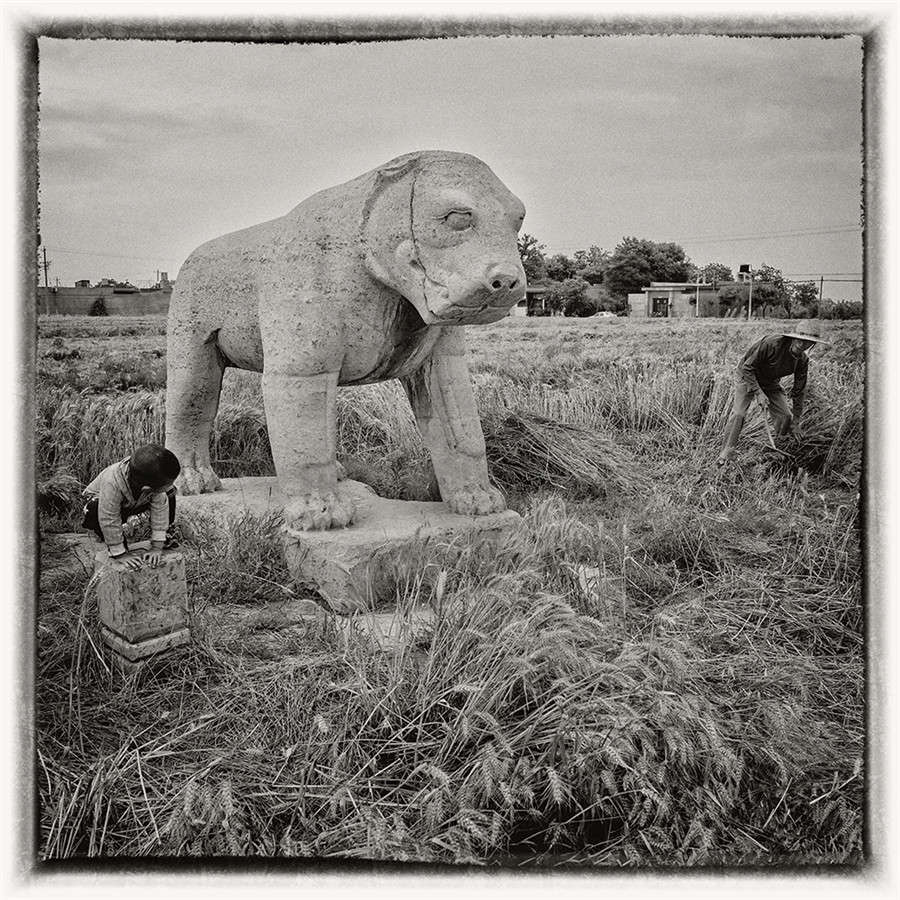 Farmers harvest wheat nearby the Xianling Mausoleum, the tomb of Emperor Gaozu, who was the founder of the Tang Dynasty. [Photo by Deng Hai/photoint.net]
Generations of guardians in the Weibei plateau region of Shaanxi province have watched over the Tang Dynasty (AD 618-907) imperial mausoleums for more than 1,000 years.
Stone carvings of horses and figures stand strongly at the front of the mausoleums, with each carrying a profound history and representing the former glorious culture. Through vicissitudes of time, stone carvings have been eroded by nature or damaged by human beings. However, just as their post as tomb guardians, the figures maintain their duties and keep guarding the imperial mausoleums.
Standing for a millennium, the Tang Dynasty imperial mausoleums have retained rich historical information and reflect the great changes in the Tang Dyansty. The ancient tomb sculptures occupy a very important position in the history of Chinese art, and its distinctive style showcases traditional Chinese culture, especially from the Tang Dynasty.
The Tang Dynasty imperial mausoleums also served as a model for the imperial mausoleum system in later dynasties, and had huge influences on the arrangement of the cemetery, the style of the stone carving and funeral rituals for later generations.