China's breathtaking landscapes captured on film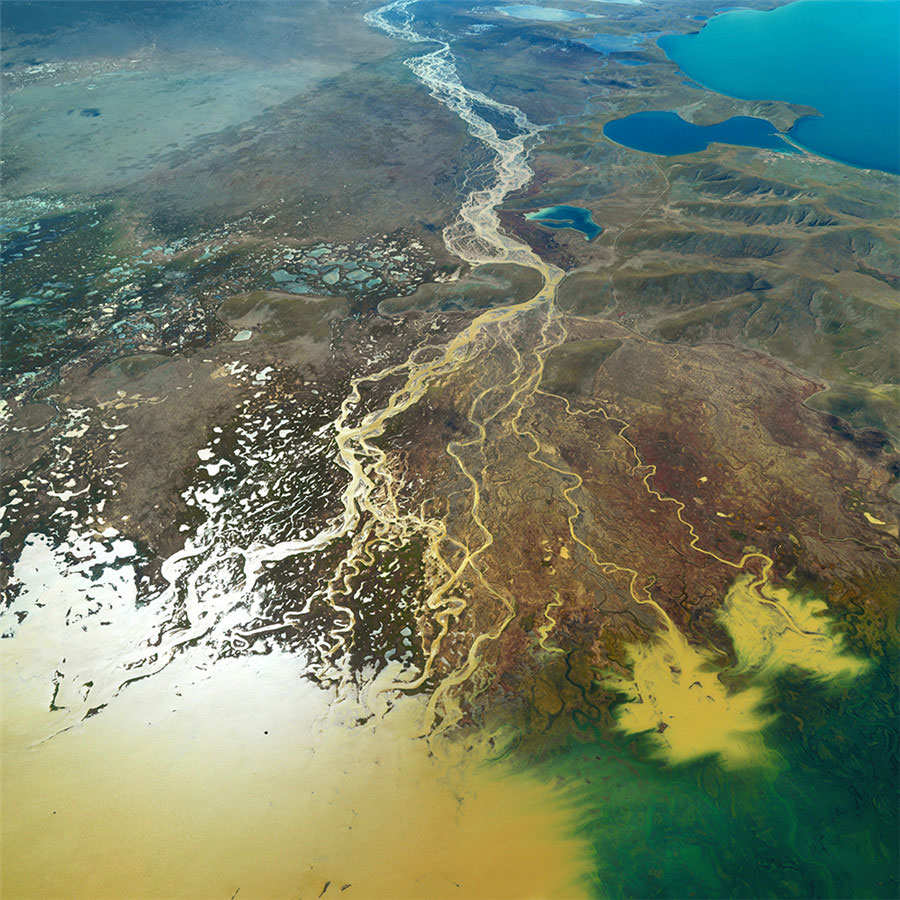 An aerial photo shows the first great bend of the Yellow River in Maqu, Northwest China's Gansu province. [Photo by Wang Jianjun/photoint.net]
For more than 20 years, photographer Wang Jianjun has traveled to western regions of China to find inspiration for his creations.
He has gone as far as Mount Qomolangma, Zhaling Lake, Eling Lake and the headwaters of the Yellow River.
Wang said that he held great attachment and reverence for nature and the splendid scenery added passion to his photography.
Wang, a member of the China Photographers' Association, has devoted himself to geographic photography and has developed unique artistic features.
Wang's following selected works show the breathtaking landscapes of western China.