Photographer captures life on Loess Plateau in Gansu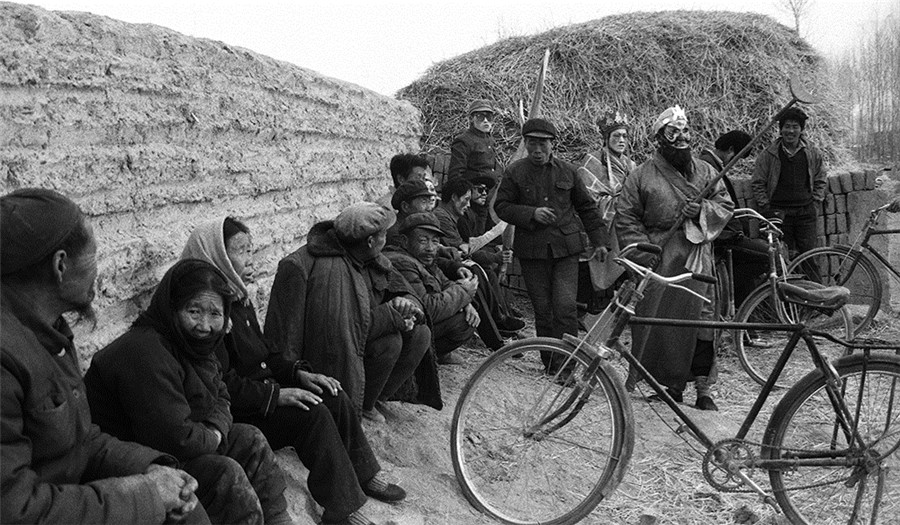 Villagers view a shehuo performance in the Hexi Corridor region in Gansu during 1984. Shehuo, a type of entertainment popular in the area during the Spring Festival, can be traced back to ancient rituals to worship the earth, which they believe could bring good harvests and fortunes in return. [Photo by Zuo Zhulin/photoint.net]
Loess Plateau, a highland area in northern and central China, covers much of Shanxi, Shaanxi, northern part of Henan, as well as eastern Gansu province and the middle part of Yellow River basin.
Historically, Loess Plateau was regarded as the cradle of Chinese civilization. It had a unique regional culture and way of life, which can still be found in the area today. In ancient times, Loess Plateau was considered an important center of the Silk Road.
However, after centuries of overuse and overgrazing, it now has one of the highest erosion rates in the world. While poverty has also become widespread in the region, generations of people continued to live in the harsh environment.
In recent years, through poverty relieving and the introduction of sustainable farming practices, farmers' incomes have doubled, employment has diversified and the degraded environment has been revitalized.
Zuo Zhulin, a member of the China Photographers' Association, captured a snapshot of the everyday life of the people living in Loess Plateau, Gansu. His work shows humanitarian concerns for the living standards of those in the area, as well as the great attachment to local culture of the ancient land.