A Chinese homecoming for an American ballet choreographer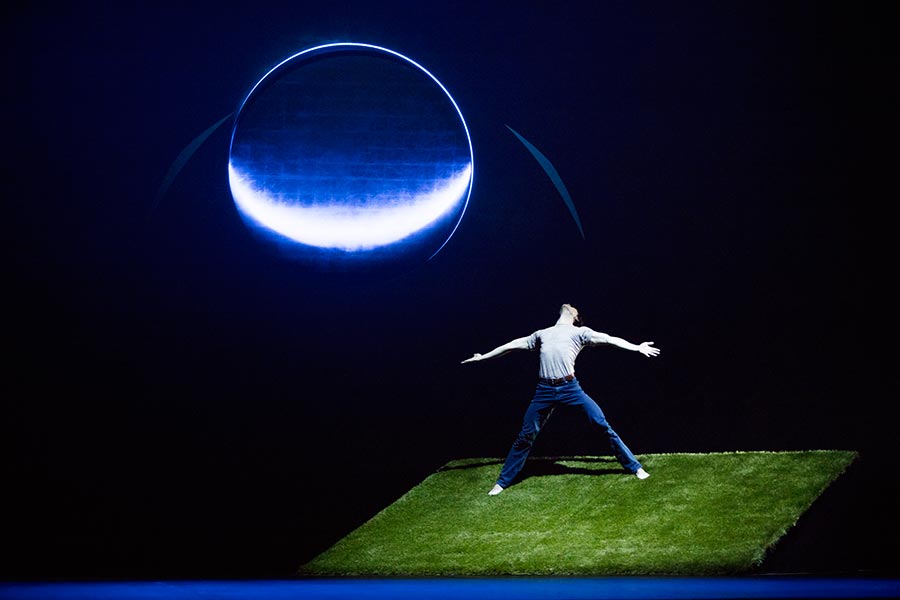 The ballet produced by John Neumeier was staged in Germany by Hamburg Ballet last year. [Photo by Kiran West/China Daily]
John Neumeier has created more than 150 ballets since he took the position as Hamburg Ballet's director in 1973.
Among them, more than 10 ballets were choreographed to the music of Gustav Mahler (1860-1911). However, he had never approached the Austrian composer's masterpiece, The Song of the Earth.
Mahler wrote the work in 1908, inspired by a book of Chinese Tang Dynasty (AD 618-907) poetry translated by German poet Hans Bethge.
"When I was a very young dancer of the Stuttgart Ballet, I was fortunate to be in a production of Kenneth Macmillan's version of The Song of the Earth. This experience was great and inspiring," says Neumeier, now 78.
"Although I continued to choreograph and to develop my career, I felt that I could never touch The Song of the Earth because Macmillan's version was so successful.
"Fifty years have passed and I am very fortunate that I am still alive, working and having a deep love for Mahler," he adds.
In 2014, Neumeier was invited by his longtime friend Brigitte Lefevre, the former director of Paris Opera Ballet, to choreograph a work as the finale of her time at the Paris ballet company.
His ballet production The Song of the Earth was premiered in 2015 by the Paris Opera Ballet at its home theater in Paris. Last year, the ballet was staged in Hamburg, Germany by Hamburg Ballet.