Home / Culture / Film and TV
Stills of 'In the Name of People' released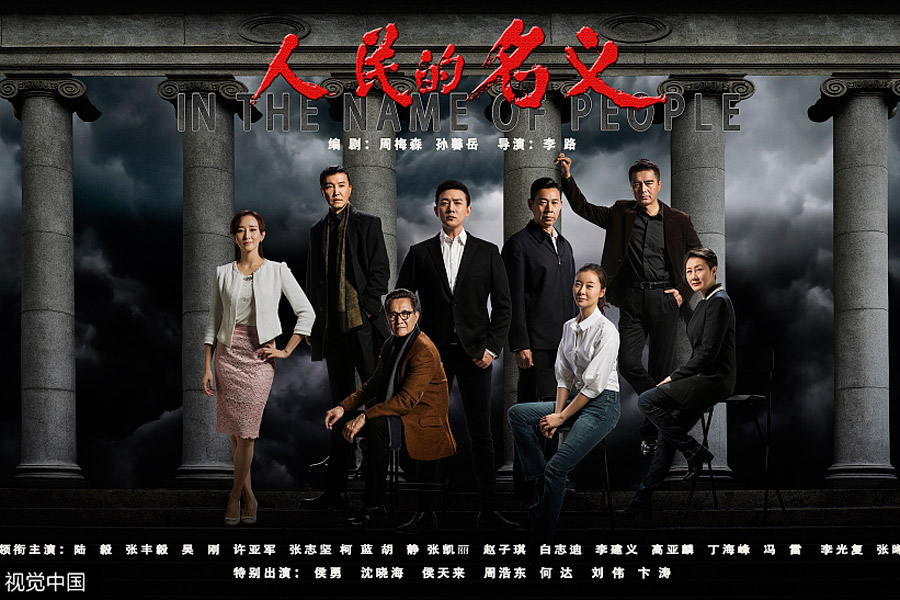 Poster of the TV drama In theName of People [Photo/VCG]
A new Chinese television drama, titled In the Name of People, has made waves in the nation since it was released on Hunan Satellite TV, on March 28, 2017.
The plot revolves around a detective's efforts in unearthing corruption within a fictional Chinese city.
In the Name of People has, so far, attracted large amounts of audiences in China. The release coincides with the Chinese government's anti-corruption campaign.
The production has received significant government funding from the Supreme People's Procuratorate, which is the agency responsible for investigations and prosecutions in the People's Republic of China.
In the television series, actor Lu Yi stars as detective Hou Liangping and Xu Yajun stars as Liangping's antagonist, Qi Tongwei.
The program was based on a book, written by Zhou Meisen.
Due to the popularity of the TV series in China, the drama has also attracted the attention of foreign media. BBC wrote "China laps up glossy TV corruption drama".
Below are a few faces to look out for in the TV series, In the Name of People.