Ribbons plans book on Helen Snow after playing her in TV series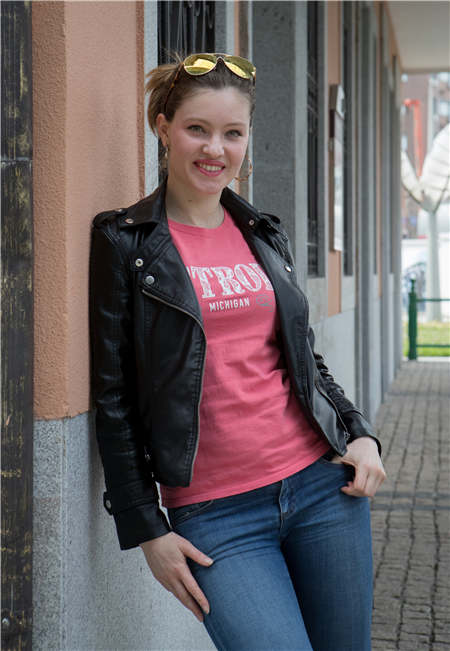 American Elyse Ribbons claims that she is practically half Chinese because of her close connection with the country. Provided To China Daily
Elyse Ribbons might be a US citizen, but she claims that she is practically half-Chinese.
The 36-year-old is proficient in the Chinese language, highly knowledgeable about Traditional Chinese Medicine theories and the holder of a degree in Peking Opera, She likes to joke about how she has invested half her life in China.
Speaking at a creative hub that used to be the site of World Expo 2010 in Shanghai, Ribbons likened her connection with China to a "Tar Heel", the nickname for her home state of North Carolina and a term that was used during the US Civil War to describe stubborn soldiers who refused to retreat on the battlefield.
"I feel like I am like that with China. Even though I wanted to leave this country on many occasions, my feet felt as if they were stuck to the ground by tar ... I've spent my entire adult life in China," she says.
Ribbons has spent most of her life in Beijing where she has hosted her own TV and radio shows and founded a theater company called Cheeky Monkey Theater. She had also written I Heart Beijing, one of the original performances by the theater. She currently resides in Shanghai where she is pursuing various business interests.
Her foray into China started 15 years ago when she studied Arabic at the University of North Carolina. It was a time when she idolized Madeleine Albright and harbored ambitions to become the US secretary of state as she wanted to help bridge the gap between the US and the rest of the world.
When her exchange program to Egypt was canceled because the university considered it too dangerous, Ribbons heeded the advice of a friend to join the program to China where she could learn about medical anthropology. She landed in Beijing in January 2001 and soon spent her mornings in language classes and the afternoons exploring the Chinese capital.
"We would travel all over Beijing to do anthropological research and talk to people. That's when I fell in love with the city and its culture," she says.