Tea master steeps young apprentice in ancient tradition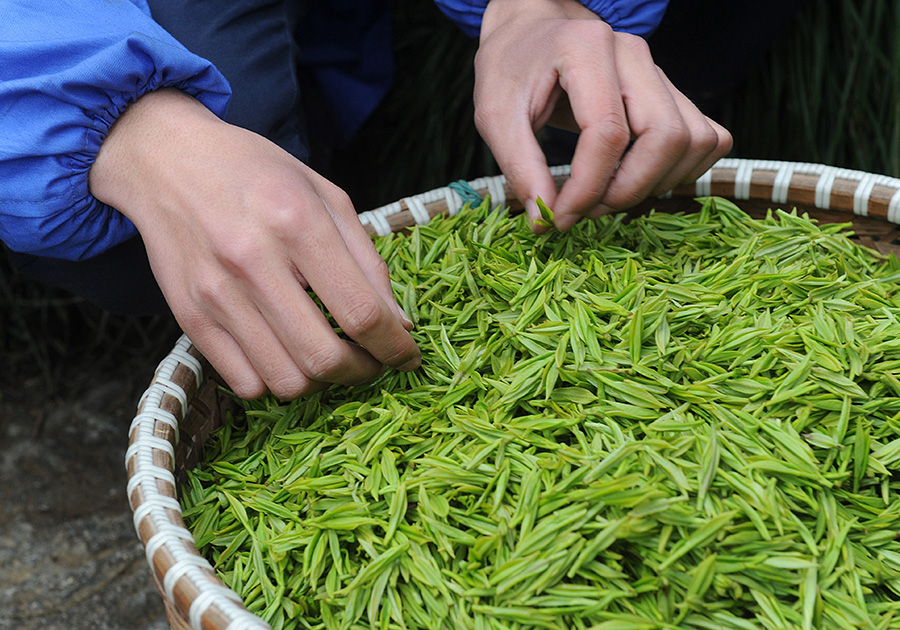 Fresh tea leaves are handpicked before being heated up to halt oxidation. [Photo by Wu Yuanfeng/Shi Xiaofeng/China Daily]
On a sunny March afternoon, Fan Shenghua sits in front of a big metal basin in his workshop, heating up fresh West Lake Longjing tea leaves.
Every morning, workers climb up a mountain to pick tea leaves behind Longwu village, one of the most famous places for growing West Lake Longjing tea.
In the afternoon, he heats up the collected leaves, a procedure that halts oxidation shortly after harvest and seals in the botanical magic.
West Lake Longjing tea is one of China's top teas and is grown only in Hangzhou, Zhejiang province.
Properly heating the leaves, known as panning, is essential to the quality of the tea, and it was listed as a national-level intangible cultural heritage in 2008.