Showing love with puppets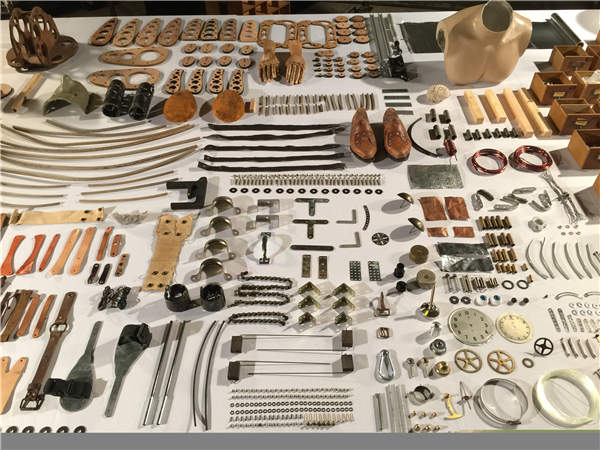 The puppets are made of thousands of small parts. [Photo by Zou Hong/China Daily]
He has added elements of Peking Opera in the production-music and gestures-to show his cultural connection with his father. Ma Liang's father watched the show last year.
"He talked to me for a very long time and gave me a big hug after watching the show," says Ma Liang. "He loves the production. He remembers watching it."
From 2003, Ma Liang started working as an independent photographer after he had worked for years as an advertising designer.
One of his most famous and ongoing projects is Studio Mobile, which started in 2012. So far, Ma Liang has taken photos of more than 1,300 people across the country.
"I don't want to capture the reality because reality is cruel. I am keen to create a dreamlike scenario for the audience, just like Papa's Time Machine, which is a fairy tale for adults," says Ma Liang.
If you go
7:30 pm, April 21-May 1. Tianqiao Performing Arts Center, 9 Tianqiao South Street, Xicheng district, Beijing. 400-635-3355.