More fun for monster fans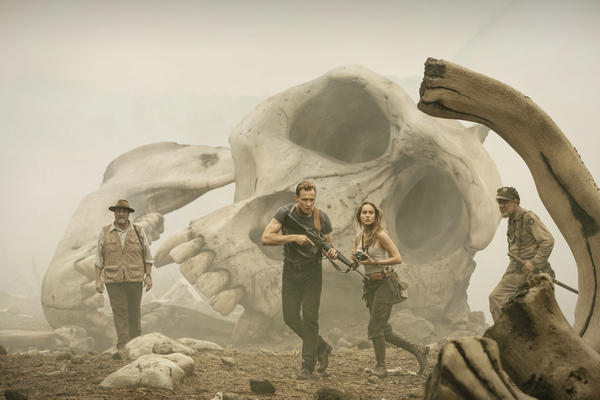 Kong: Skull Island, starring Tom Hiddleston and Oscar-winning actress Brie Larson, will hit Chinese mainland theaters on Friday. [Photo provided to China Daily]
It took Tom Hiddleston nearly an hour to walk across a few meters of red carpet to get to a Beijing hall. Screaming fans scrambled for autographs and photos, and became more excited after hearing the star greet them in Mandarin.
Hiddleston, who has a huge fan base in China thanks to his role as Loki, a villain from Marvel's Thor franchise, recently returned to China to promote his latest movie.
This Friday, Kong: Skull Island will hit Chinese mainland theaters, two weeks after its US release on March 10.
In the film, the British actor plays a former British Special Air Service tracker who escorts a team to an island with giant prehistoric animals.
Hiddleston was in town with Oscar-winning actress Brie Larson, Samuel Jackson and Chinese mainland actress Jing Tian to promote the upcoming fantasy adventure directed by Jordan Vogt-Roberts, on March 16 and 17.
In the latest movie-unlike previous King Kong films, which would bring the iconic beast from the wild to New York city-all the monsters and the conflicts are restricted to the uncharted Skull Island.
"Well, no Empire State Building (the iconic structure in the first 1933 movie King Kong directed by Merian Cooper). The Kong in this movie is about half the size of the building," says Hiddleston.
Kong, standing more than 30 meters tall in the new remake, is the biggest the monster has been in the franchise's 84-year-long history.