Actor Shao ends hiatus with new film role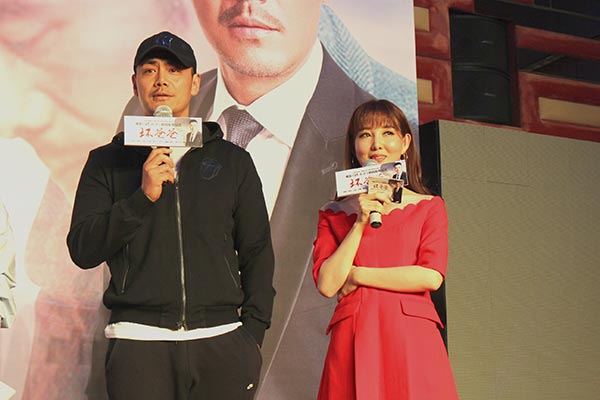 Actor Shao Bing (left) [Photo provided to China Daily]
Award-winning actor Shao Bing will star together with veteran actress Kong Lin in the forthcoming family drama Bad Daddy.
Shao, 49, shot to prominence in 1992's biographical drama The Scientist Jiang Zhuyin. He rose to a new height by winning the best actor award in the China Movie Awards for Rhapsody of Spring in 1998, and then grabbed leading roles in a number of movies and TV series in the 2000s.
But in recent years, Shao has rarely appeared on screen.
As a father of two children, he says, Bad Daddy's exploration into family connection resonates with him.
Bad Daddy, which will begin shooting on March 8, centers on a dream-chasing story of two generations.
Through the perspective of the title father and his son, the tale examines some social issues in modern China.
The film is directed by Lan Chengxu, who has helmed more than 30 features. The feature is slated to be released Oct 28.
Related:
New stills of 'Ruyi's Royal Love in the Palace' released