China boosts time-honored brands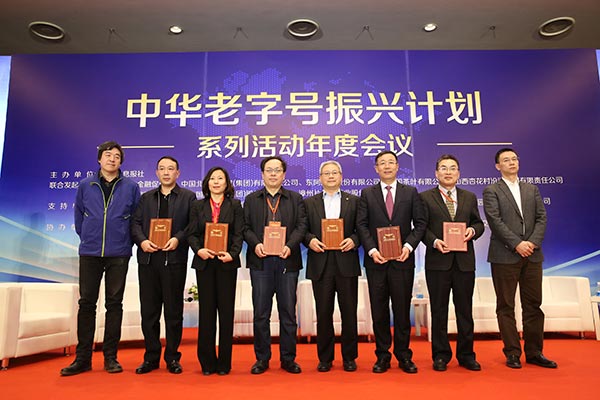 [Photo provided to China Daily]
A meeting to revitalize Chinese time-honored brands was held in Beijing on March 1.
Officials from the China Council for Brand Development, China Association for the Promotion of Development Financing, China Asset Management Association, and China Council for the Promotion of International Trade, and representatives of many time-honored brands attended the meeting.
The plan to revitalize those brands was initiated in September and aimed to help the Chinese enterprises to better fit into the modern market.
To date, there are 1,128 time-honored enterprises in China that have been accredited by the Ministry of Commerce.
Only 20 to 30 percent of them have fared well.
Old systems and ideas in the other enterprises are keeping them from reform and renovation, says Yin Jie, director of the expert committee for the revitalization plan.
The plan will gather media, capital and those brands together and offer publicity, investment and marketing support.
It will also have time-honored brands stage road shows across the country in 2017 to attract market attention.