Hot film to premiere one day early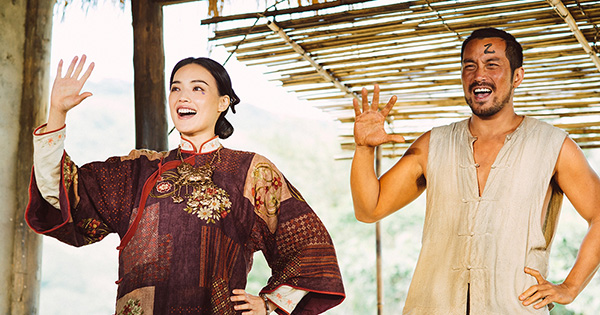 The Village of No Return centers on a mysterious treasure, which make villagers lost memory and turn them to simple, happy people. [Photo provided to China Daily]
Film The Village of No Return, one of this Spring Festival's most anticipated fantasy comedies, had its premiere date moved up to Jan 27, the eve of Chinese Lunar New Year.
It was one of about a dozen movies that were scheduled to open on Jan 28, the first day of China's Spring Festival, the heart of one of the most profitable periods.
Following Cook Up a Storm, The One, The Game Changer and All What I Said Is True, The Village of No Return becomes the fifth movie to be pushed back from the fiercely competitive date of Jan 30.
The producers now say the film, which has recently had over 100 preview showings in 60 cities, will hit Chinese mainland theaters at 8 pm on Jan 27, the same timing as Spring Festival Gala.
Set in the Qing Dynasty (1644-1911), The Village of No Return centers on a weird outsider and his mysterious treasure, a helmet which makes every resident in a remote village forget about their pasts.
The film stars Taiwan actress Shu Qi as the most beautiful woman in the village and Chinese mainland actor Wang Qiaoyuan as the outsider.
Wang says the screenplay is creative, unlikely and unprecedented.
"I've never seen such a comedic story before. All the villagers have their dark side, but lose their memories after using the helmet. The situation then turns very funny. It's an in-depth story with an entertaining cover," he says.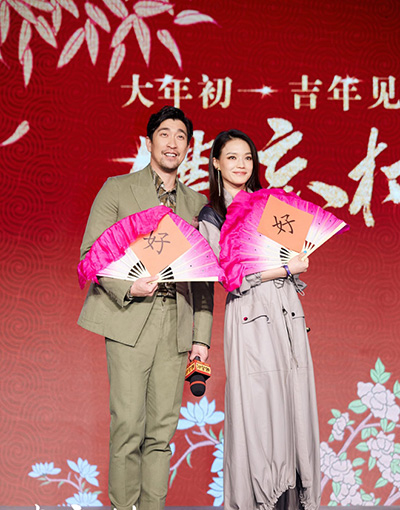 Wang Qianyuan alongside Shu Qi promote the forthcoming film The Village of No Return in Beijing. [Photo provided to China Daily]
Related: