A New York gala celebrates Chinese New Year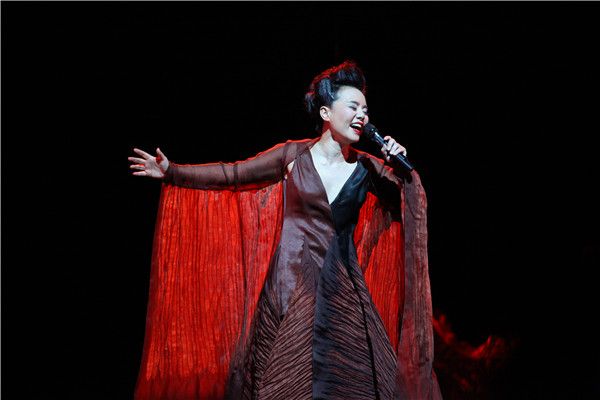 Chinese singer Gong Linna will perform at the 2017 North American University Lunar New Year Gala on Saturday. [Photo provided to China Daily]
Chinese students from 32 US universities, such as Harvard, Yale and Columbia, will take the stage at the 2017 North American University Lunar New Year Gala along with performers from China and the United States on Saturday. The show will be at the concert hall of the Performing Arts Center of Purchase College, State University of New York.
The Chinese Lunar New Year falls on Jan 28.
Singers, including Jin Chi and Ding Kesen from The Voice of China-the popular Chinese singing competition reality show by Zhejiang Satellite TV Station-will share the stage with Olivia Rox and Dalton Rapattoni, singers who competed on American Idol.
"This is my first time to perform for overseas Chinese students, and I am very excited. It's a pity that I have never been to college. This trip will give me a chance to feel the campus atmosphere," says singer-songwriter Jin Chi, who participated in the first season of The Voice of China in 2012 and was among the top 16 competitors.
Jin has released two studio albums and recently traveled to Taiwan to record with Bunun people, the Taiwan aborigines who are best known for their polyphonic vocal music. She will showcase her hits as well as new pieces in the show.
Renowned Chinese singer Gong Linna will perform a song called Girl With Mountain, along with Bang on a Can, a music project which aims to break barriers that separate music communities. It was launched by composers Michael Gordon, David Lang and Julia Wolfe in 1987. In June 2015, Gong was part of an annual marathon concert initiated by Bang on a Can in New York, and her performance won rave reviews.