Precious bricked mural tombs discovered in Shanxi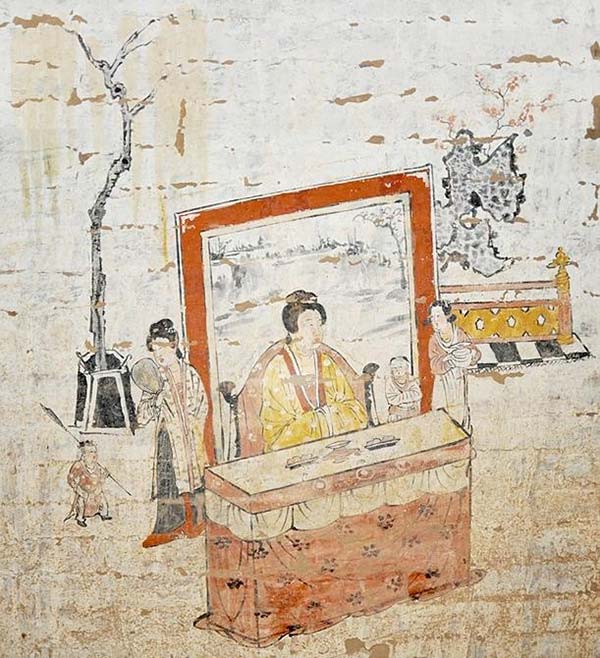 A mural discovered in an ancient tomb in Haojiagou of Fenxi county in Shanxi province. [Photo/Shanxi Daily]
The one year archeological excavation of Jin (960-1276), Yuan (1271-1368), Ming (1368-1644) and Qing (1644-1911) dynasties' tombs in Haojiagou village of Fenxi county in Shanxi province has achieved major results. 172 tombs were discovered and 200 pieces or sets of cultural relic items were unearthed, with three bricked mural tombs as highlights, according to Xinhua News Agency.
This excavation area covers more than 4,000 square meters and various relics, including pottery, ceramics, iron wares, stone items, copper wares, bricks and tiles, were found at the site.
The three bricked mural tombs discovered by archeologists from Jin and Yuan dynasties were found in their entirety. Two of them are wooden-like octagon single room brick tombs, and the other round brick tomb.
A land-purchasing voucher from 1182 was found in one of the octagon tombs, which was helpful in confirming the age of the tomb.
Wu Junhua, a local archeologist, said that the tomb murals in Jin and Yuan dynasties are very rare and have a high-level of artistry. The discovery of the tombs, along with the murals and carvings inside, provide new clues for the research of ancient tombs.