95% of netizens disapprove of removal of cleavage scenes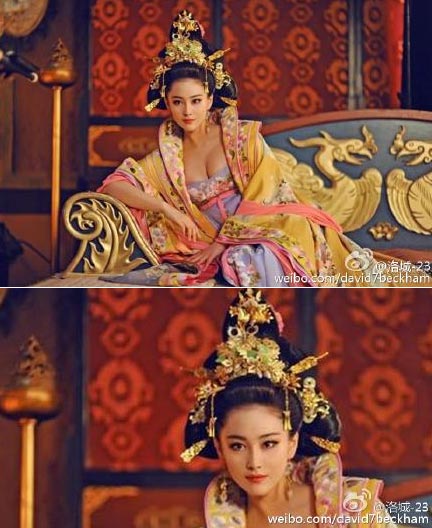 Screen shots after the show resumed broadcasting (below) and before it was taken off air (up). [Photo/Weibo]
What they say
Sina Weibo user PbrotherPublisher: "This is not just showing the beauty of the human body, but also the culture of the Tang Dynasty. Now the whole show is left with just heads. I can't see any of the sets or costumes. Very disappointing."
Sina Weibo user Zibuyubufei: "Why don't they ban swimming and diving broadcasts too? They are only wearing swimsuits. Surely that doesn't comply with the standards."
Sina Weibo user asterWan: "I can't even see any of the characters' body movements, let along the costumes or settings. I keep guessing whether she's sitting or standing or writing or reading."