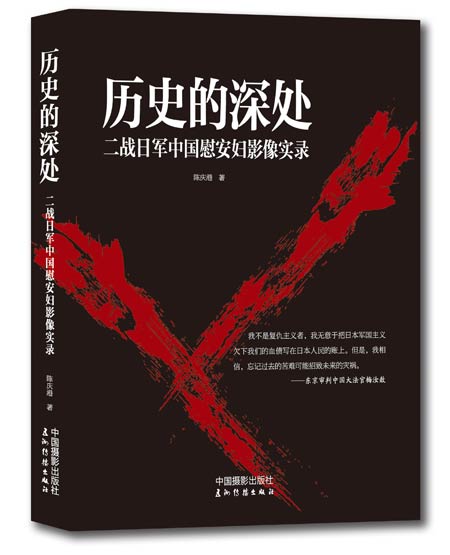 Memoirs of Chinese Comfort Women, By: Chen Qinggang, Publisher: China Photography Publishing House, Year published: 2014, Price: 39 yuan ($6.40), Page: 256. Photos provided to China Daily
More than 100 images of Chinese women who were abused by Japanese troops highlight photographer Chen Qinggang's latest book on the topic. Deng Zhangyu reports.
Photographer Chen Qinggang, 48, has been looking for survivors among China's "comfort women" for a decade at least. The women, described as such, were forced into sex slavery by the occupational Japanese troops during World War II.
Chen has been on a mission to show the younger generations of Chinese the pain that these women endured for years. His latest book Memoirs of Chinese Comfort Women has more than 100 photographs of elderly women who were abused by the Japanese military, with about 150,000 words to narrate the victims' stories during the war.
It's Chen's third book on the subject of "comfort women". The first two were published in 2004 and 2007.
Although Chen has spent some 12 years looking for them in China, he met less than 50 such women, a small fraction of the 200,000 that historians estimate were enslaved.
"Most Chinese comfort women don't dare to go public. They keep their trauma to themselves forever. Some have passed away with their sufferings untold," he says.
For his latest book, Chen visited eight provinces including Hainan, Shanxi, Hunan and Hebei, where most of the women he interviewed are in their 80s. While some have no children, others have lived alone since fleeing sexual bondage or being freed from it. A few have adopted families.