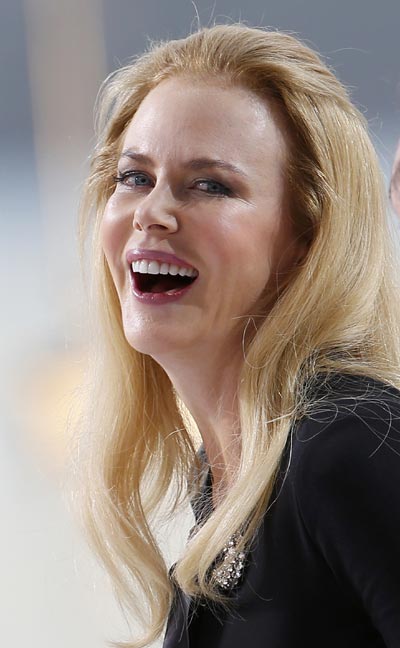 Nicole Kidman is seen on the eve of the opening of the 67th Cannes Film Festival on May 13. Both star in Grace of Monaco which is set to open at Cannes which will run from through May 25. Yves Herman / Reuters
The 67th annual Cannes Film Festival kicked off with the first big screen adaptation of the life of Monaco's Princess Grace.
Grace of Monaco, starring Nicole Kidman, opened the festival on Wednesday. Kidman plays the movie star during her marriage to Prince Rainier III of Monaco, just an hour's drive from Cannes.
Kidman and other stars ascended the red carpet on Wednesday night to the cinema inside the Palais des Festivals et des Congres under the watchful eye of the world's media, which staked out viewing spots days in advance.
Behind the French film is Chinese movie tycoon Bruno Wu, whose Seven Stars Entertainment partnered with French mogul Pierre-Ange Le Pogam to form Angel Storm in 2013.
Wu, who executive-produced the film, is also handling the movie's distribution in China, says Jin Huiran, Seven Stars Entertainment's publicist executive.
"We hope that foreign films released in China are more diversified than only blockbusters," she says. "Grace of Monaco is a quality art-house, and we believe it will be loved by audiences in China."
The movie is expected to be released in North America in September, and may come to Chinese theaters even earlier.