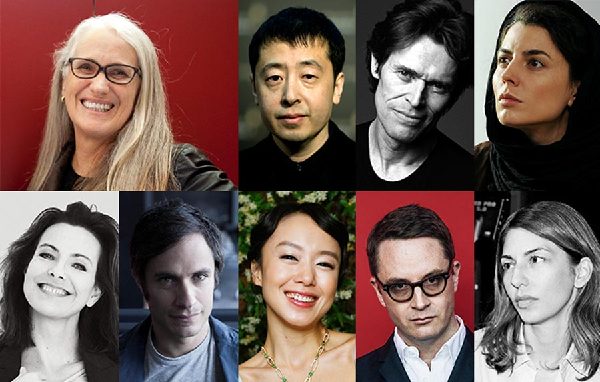 The jury panel of the 67th Cannes International Film Festival. [Photo/www.festival-cannes.com]
The New Zealand director, producer and screenwriter Jane Campion, winner of the Palme d'or for The Piano, will be the President of the Jury of the 67th Festival de Cannes. Cannes has always sought to adopt a universal and international approach, and in tune with this tradition, Campion will be surrounded by eight luminaries of world cinema, from China, Korea, Denmark, Iran, the United States, France and Mexico.
As in 2009 the Jury will therefore include five women and four men. Their task will be to decide between the 18 films in Competition in order to select the winners – to be announced on stage at the ceremony on Saturday 24th May. The winner of the Palme d'or will be screened during the Festival's closing evening on Sunday 25th of May, in the presence of the Jury and the entire team of the winning film.
The Jury
Jane Campion – President (Director, Screenwriter, Producer – New Zealand)
Carole Bouquet (Actress – France)
Sofia Coppola (Director, Screenwriter, Producer – United States)
Leila Hatami (Actress – Iran)
Jeon Do-yeon (Actress – South Korea)
Willem Dafoe (Actor – United States)
Gael Garcia Bernal (Actor, Director, Producer – Mexico)
JiaA Zhangke (Director, Screenwriter, Producer – China)
Nicolas Winding Refn (Director, Screenwriter, Producer – Denmark)