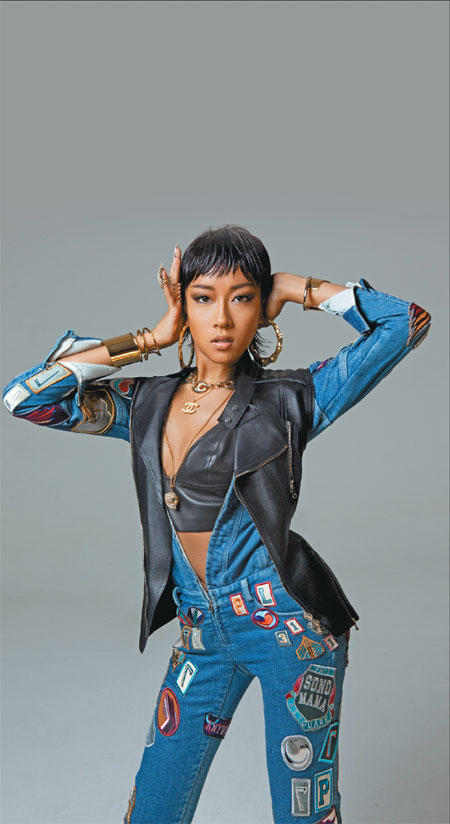 Jike Junyi, who won third place in the first season of reality talent show The Voice of China, will release her first album and hold her first concert in March. Chen Nan catches up with her and those with whom she has collaborated.
Jike Junyi became famous overnight, thanks to reality talent show The Voice of China. The 25-year-old who hails from a small mountain village of the Yi ethnic group from Sichuan province won third place in the first season of the show in the summer of 2012. Her performance of a remix of a folk song from her hometown, Don't be Afraid, in the Yi language and US soul musician James Brown's I Feel Good, captivated not only the four judges but also won the hearts of new fans.
"Half an hour after the show, more than 50,000 people sent messages to me via Sina Weibo (China's equivalent to Twitter), congratulating me and saying they love my singing," recalls Jike. "I was overwhelmed and felt unreal."
The very next day, she was out with friends in Xidan, a popular commercial area in Beijing, to eat her favorite dish, suan la fen or spicy noodles.
"If people recognize me, what should I do?" she asked her friends. Fortunately, it didn't happen. However, when she got home, pictures of her eating suan la fen were posted on Sina Weibo.
"I couldn't believe it. I was even scared. You know, an ordinary person suddenly became famous," she says.