How overcoming SARS opitomized the city's resilience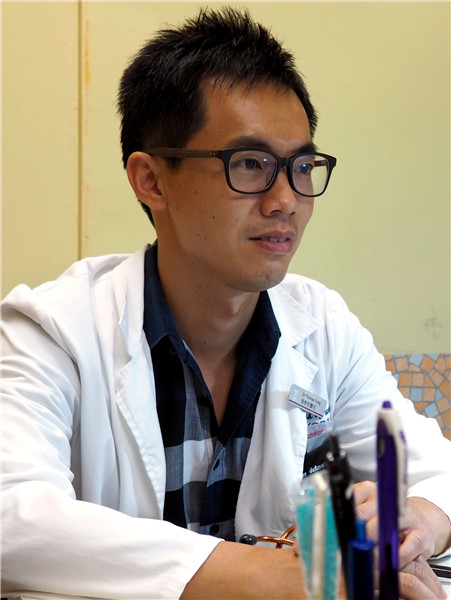 Thomas Fung, a physician in Hong Kong who survived SARS in 2003. [Photo/China Daily]
Professionalism
Fourteen years later, Sung is still going strong. He devotes his energies to higher education, especially in the medical field: "I have a deep conviction about the importance of education, because SARS called for knowledge, professionalism and medical ethics."
The SARS lesson led Sung to accept the position as vice-chancellor of the Chinese University of Hong Kong in 2010. He has rallied around medical students at the university, encouraging them to start their careers in the city's overstressed public hospitals, which have a shortfall of 250 doctors.
Fung is now an ear, nose and throat specialist at the Pamela Youde Nethersole Eastern Hospital. "With Sung's encouragement, I have stayed in a public hospital to serve severe cancer cases, and people unable to afford expensive surgery," he said.
He also works as a volunteer at the university, where he's taught anatomical dissection for five years.
"I want to pass on my knowledge to future doctors," he said.