Emojis on austerity rules from top anti-graft authority go viral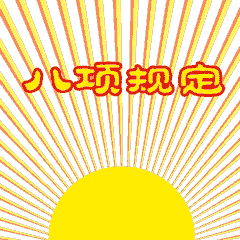 The Chinese characters read: The eight-point austerity rules are changing China for the better.
The top discipline watchdog of the Communist Party of China has launched 16 emojis themed on the eight-point austerity rules, quickly becoming a hit on the internet, Beijing News reported on Monday.
Each emoji promotes a specific idea, for example, opposing formalism, bureaucracy, hedonism and extravagance, opposing privileges, or reducing the number of meetings.
The emojis were published on Sunday morning on the official website of the Central Commission for Discipline Inspection and the Ministry of Supervision.
Soon after the collection went online, they were reposted by many mainstream news portals and read by millions of readers. They can now be downloaded free of charge on China's most popular messaging tool WeChat, thepaper.cn reported.
The launch was meticulously timed to coincide with the fifth anniversary of the eight-point rules, an official with the CCDI website told Beijing News.
In response to a question about the reason for using emojis, the official said that they want to make good use of the popular online tool since emojis could spread widely among internet users. "This is our effort to innovate the way to convey serious subjects to readers."
The official also said that there's still room for the emojis to be improved in both quantity and quality. "They are far from covering all aspects of the eight-point rules due to the limited number."
The eight-point rules were issued by the Political Bureau of the CPC Central Committee Dec 4, 2012, aiming to reduce bureaucracy, extravagance and undesirable work practices of Party members.