From foreign land to Chinese dream: When research goes commercial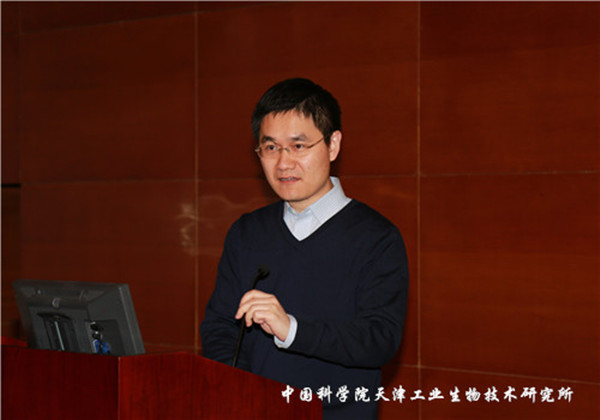 Zhang Xueli [File photo]
While people still think the magic outfit Spider Man wears is an impossible fantasy, they don't know a bunch of scientists are making it true.
Scientists acquired protein substances similar to spiders' thread from microbial strains, and are on the way to turning it into real clothes with high strength and elasticity.
In another case, they were able to extract ginsenoside, a valuable herbal compound found in ginseng, from microorganisms housed in a one-square-kilometer factory. The amount produced would normally require a 162,000-hectare field of ginseng.
The scientists from Tianjin Institute of Industrial Biotechnology, Chinese Academy of Sciences, are applying their scientific findings to real life and making them profitable.
Officially built less than five years ago, this research institute in Tianjin has succeeded in commercializing scientific finds and benefiting society and scientists.
Zhang Xueli, a returnee who worked at the University of Florida for over four years, is the first scientist worth hundreds of millions in the institute, reported Science and Technology Daily Wednesday.
Zhang returned to China in 2010.
He realized the industrialization of a biological method to produce L-alanine ahead of the world. Compared to traditional production methods, his method decreased costs by over 40 percent and wastewater volume by 90 percent.
The institute helped Zhang assign the technology to a company in Anhui, Hebei province, which soon used it to beat international corporations and become the biggest alanine supplier, occupying 80 percent of the market share compared to 18 percent in earlier days.
Zhang benefits from his technology as the company becomes publicly traded.
With the institute's strong help and support to the scientists, there are several scientists who now benefit from their findings.
As of November, the institute has about 30 different technologies in the field of green biosynthesis or biotechnology already industrialized or on the way there.

Editor's picks