19 killed, 8 injured in Beijing house fire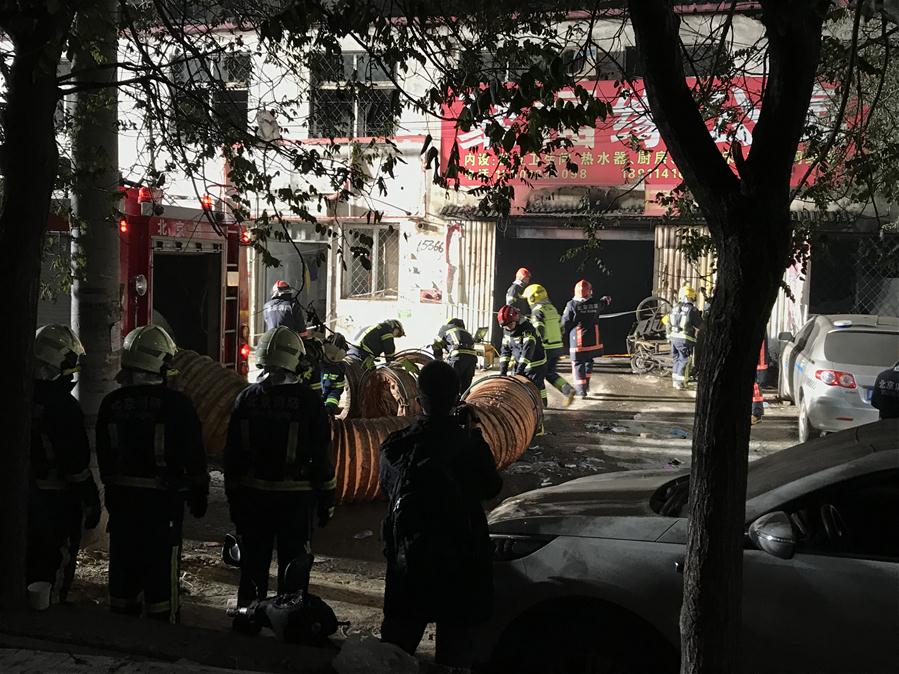 Firefighters work at the site of a fire in Daxing District of Beijing, November 19, 2017. Nineteen people were killed and eight others injured according to local authorities. [Photo/Xinhua]
Nineteen people were killed and eight others injured in a house fire in Beijing's southern Daxing District Saturday night, local authorities said.
The fire has been extinguished at around 9 p.m.
Those who were rescued have been taken to hospital for treatment.
The accident, which occurred in Xinjian Village, Daxing District, was reported at 6:15 p.m., according to the municipal fire department.
Fire trucks and firemen were immediately sent to the site.