Shared economy branches out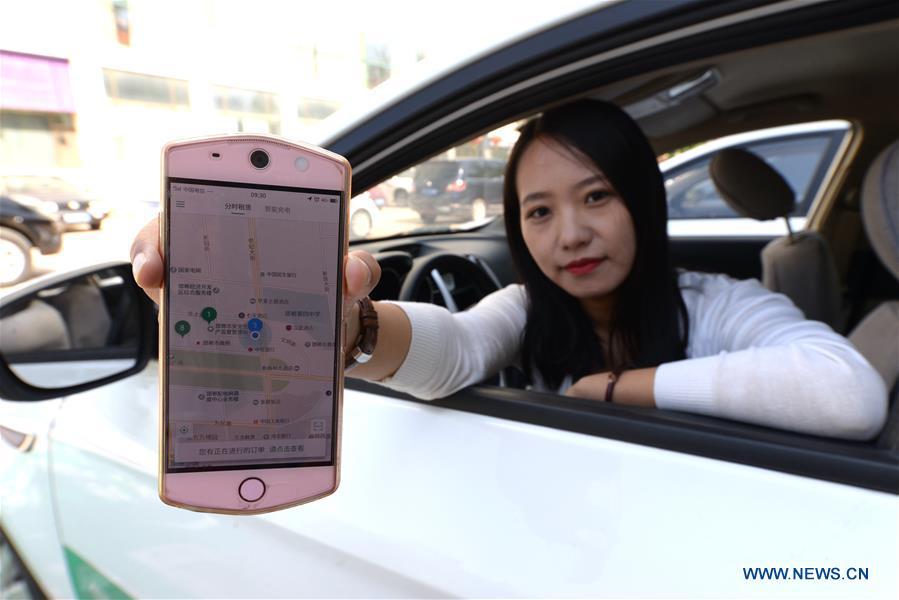 Photo taken on May 29, 2017 shows a person using phone software locating the shared car in Handan district, North China's Hebei province. [Photo/Xinhua]
Not everything shareable
Zhang Xu, an analyst at Beijing-based consultancy Analysys, said the sharing model would not work in every situation.
"Sharing startups need to consider how to actually meet consumers' needs and then to share suitable items. And they also need to consider the maintenance. For example, if most shared umbrellas are taken away by consumers and can't be tracked back, the sharing mode would be not sustainable," he said.
However, Luo Xiaoyu, chief executive of Xie Bao Association of E-Commerce Ltd, to which Lu's shared umbrella project is affiliated, takes a rosy view of the foreseeable future of shared umbrellas. According to Luo, they are working to improve the locking system and make the project easy to go.
"As Chinese people become rich, they tend to buy more stuff than what they need, and this is a huge waste. So why don't we share things and make the most use of items?" Luo said.
Luo looks to build a platform on which people can share all kinds of goods. "It could be an umbrella, a copy machine, or even a wedding gown," he added.
Ma Si contributed to this story.