Shared economy branches out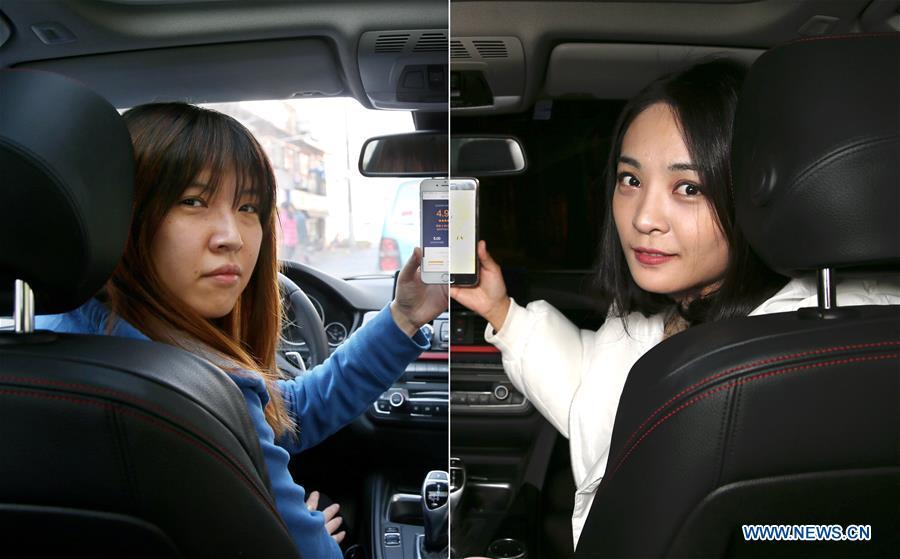 Combo photo taken on Dec 12, 2016 shows people displaying the driver page and passenger page of Didi, a car sharing application, in Hongkou District, Shanghai. [Photo/Xinhua]
Problems spring up
Yet sharing services do have some limitations.
One innovation, "shared sleeping capsules" in office buildings in Beijing, Shanghai and Chengdu, Sichuan province-which office workers could rent for a nap during their lunchtime breaks-were shut down and dismantled last week over fire-safety concerns.
For around 10 yuan per half-hour, sleepy white-collar workers were able to rent white capsules in the office buildings for a nap during the midday rush.
Beginning in May, the sleek white capsules, which look like space pods, were rolled out in office buildings in the three cities.
Customers were able to scan a quick response code with smartphones, which they could use to pay for the service, and then access services such as phone chargers and Wi-Fi.
Dai Jiangong, founder and CEO of the Beijing Xiangshui Technology Corp, a startup dedicated to provide the nap space, said the capsule actually catered to professionals' needs for naps during a busy workday.
"In China more than 300 million people are sleep-deprived," he said. "Those sleepy white-collar workers need naps to make up for early-morning commutes and long work hours. Usually after a little nap, they feel more alert and can do better jobs. And that's exactly what we offer-private spaces for necessary naps."
Though the pods were recalled, the company was not fined and plans to reintroduce them.
Dai told China Daily the company has recalled all 50 nap capsules in the three cities and then will improve the products accordingly to better serve customers. And he expects to roll out new versions by the end of this year.