The conflic that changed China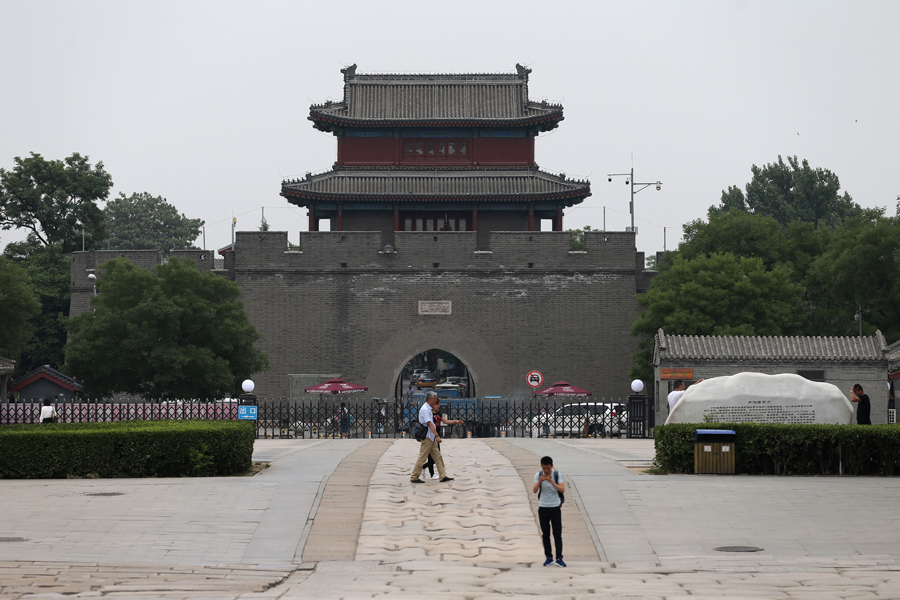 People stroll past the gate of the Wanping Fortress. WANG ZHUANGFEI/CHINA DAILY
One of the video interviewees was Liu Zhao, a member of the Trainee Regiment-1,500 students who had chosen the blood of the battlefield over the comfort of the classroom.
Liu describes the loss of young lives: "From where I stood, on the battleground, I saw three soldiers shooting at droning Japanese aircraft from the top of a blockhouse. A bomb fell over their heads and the next moment they were all gone."
According to museum researcher Du Bin, at the time of the incident, the Chinese Nationalists' 29th Route Army, which was defending Wanping, had no military aircraft. In fact, by 1937, the full Nationalist army only had about 200 military aircraft, while the Japanese had about 1,100.
"Light machine guns were the best weapons they (the Chinese) had. Most of the soldiers were given broadswords, which some of them used to engage the Japanese in close combat at the Nanyuan Airport, 20 kilometers from Wanping and fiercely fought over by the two sides, on July 28th. But that was after the Japanese bombers had almost completely destroyed all the camps," Du said.
Having spent the night of July 27 with his gun hidden under his clothes, Liu couldn't wait to join his comrades when his regiment was ordered to withdraw.
"To retreat, we had to cross an airfield that used to be our training ground. The Japanese had taken over the eastern perimeter, and as we ran, the sound of continuous shooting filled our ears," he said.
"Bullets whistled past. Fellow student soldiers were hit and fell one after another as the rest of us kept running. 'Lie down!' our instructor, a veteran, shouted. Occasionally, the Japanese needed to reload, and that's when he shouted 'Run!' and we all jumped up and started running frantically until the shooting resumed," he added.