Fly high: Chinese solar drone 'Rainbow' reaches near space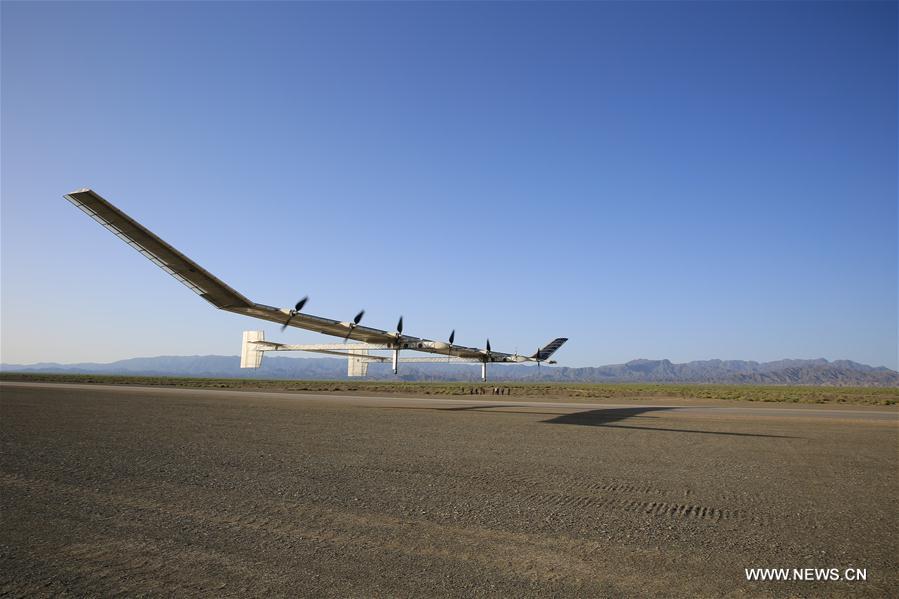 Photo taken on May 24, 2017 shows a solar drone on its test flight. China has successfully tested near-space flight of its largest solar drone. With a wingspan of 45 meters, the solar-powered drone is capable of flying at an altitude of 20 to 30 kilometers, and cruising at a speed of 150 to 200 km per hour for a long time. The unmanned aerial vehicle will be used mostly for airborne early warning, aerial reconnaissance, disaster monitoring, meteorological observation and communications relay. [Photo/Xinhua]
With the success of the CH UAV flight, China has become the third country to master near-space solar drone technology following the United States and the United Kingdom.
The United States has developed solar drones such as the "Helios" and the United Kingdom sent its UAV "Zephyr" to an altitude of over 15 km in 2007.
The CH UAV team said the project has overcome challenges in some key technological fields, such as aerodynamics, flight control and efficient use of energy, during its development.