Luxembourg PM visits Mutianyu section of Great Wall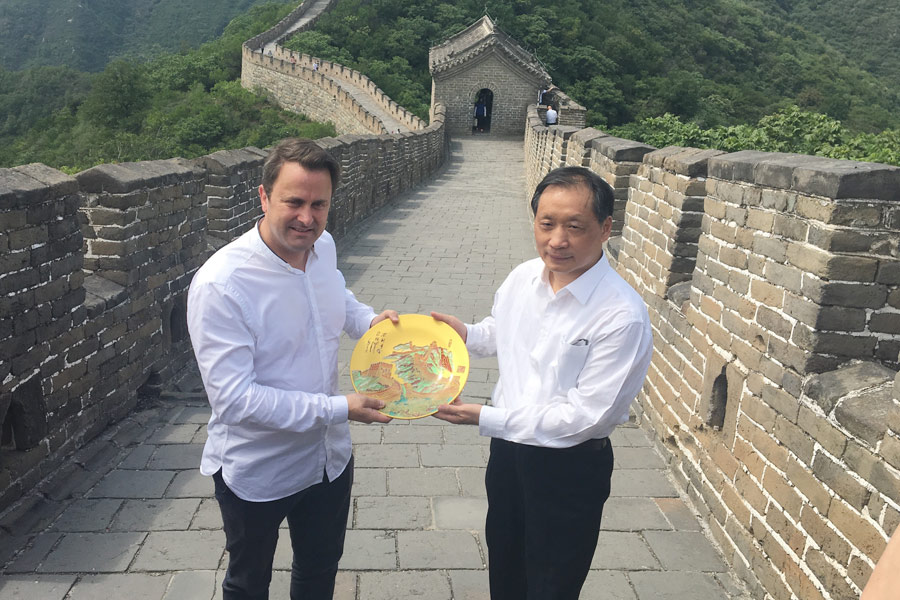 Luxembourg's Prime Minister Xavier Bettel (left) poses with Li Jinzao, director of the China National Tourism Administration at the Great Wall in Beijing, June 11, 2017. Photo by Jiang Chenglong for China Daily
Luxembourg's Prime Minister Xavier Bettel was pleased to receive a scroll with the words, "He who doesn't reach the Great Wall is not a true man", after visiting the Mutianyu section of the Great Wall on Sunday.
"I am so glad to be praised as a true man after walking up the Great Wall. I look forward to enhancing tourism exchanges and cooperation between Luxembourg and China," the prime minister said.
Bettel is the first leader of an EU country to visit China since Chinese Premier Li Keqiang and European Commission President Jean-Claude Juncker declared 2018 as the China-EU Tourism Year on June 2.