Beijing landscaper finds his garden bliss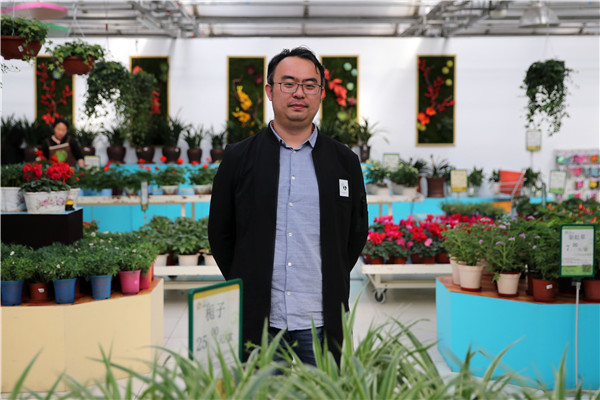 Yu Yunle poses for a photo at his company in Beijing, on Apr 14, 2017. [Photo by Wang Zhuangfei /chinadaily.com.cn]
Sweet bitterness
Yu later learned that emotional ups-and-downs like this are normal for a landscape designer.
The job can be extremely exhausting and tedious most of the time. That's why 10 years after graduation, less than five percent of his classmates are still working in this field.
"If the client is not satisfied with the design, you have to start all over again," Yu said.
He struggles a lot when facing persnickety clients and is buried under mountains of drafts. The most challenging and tricky part of the job is to guarantee the overall effect of the work while meeting the demand of his clients, who usually know little about gardening.
"It's like tai chi. You need to push reasonable suggestions from the clients in the middle and push unreasonable ones aside without upsetting your clients," Yu said.
Although distressed by picky clients and piles of drafts, Yu finds himself constantly pushed forward by his achievements and new ideas.
In 2015, Yu's company was tasked to design the booth for Beijing municipality at the Hong Kong Flower Show, which each year hundreds of organizations from home and abroad display floral arrangements and landscape.
Taking suggestions from government officials, as well as experts in different fields, Yu and his team came up with 15 drafts in one month.
Their hard work was not in vain. As a result, Beijing won the highest award in the show, which was the first time Beijing received this award in 29 years.