Public complaints prompt office renovation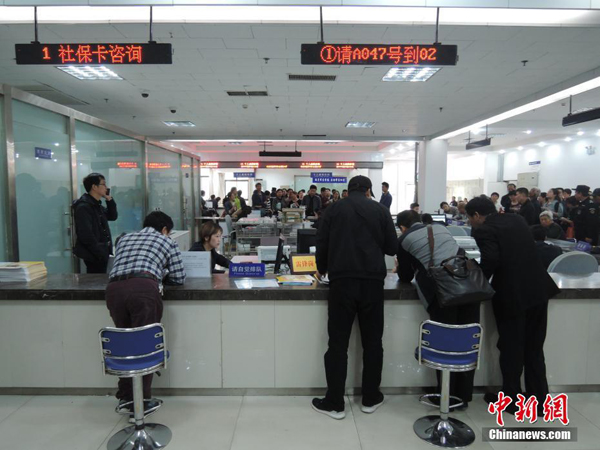 People at a social insurance service hall in Zhengzhou, Central China's Henan province, on Monday. [Photo/Chinanews.com]
A social insurance service agency in Zhengzhou, Central China's Henan province, has changed its office design in response to a public complaint about inconvenient service windows.
The windows that separated service staff and clients have now been removed.
In images posted on Sina Weibo earlier this month, people can be seen stooping or squatting at the service windows while trying to talk to staff members on the other side.
"The service windows are neither high nor low, making it uncomfortable whether to stand or to squat," a web user said.
The Party chief of the Zhengzhou social security bureau told thepaper.cn last week that chairs were placed in front of the service windows, but were somehow moved away.
The pictures reminded people of scenarios that appeared in a hit drama, In the Name of the People, about the fight against corrupt officials. In the drama, a service hall of the bureau of letters and calls - an agency that deals with petitions from individuals - in the fictional city of Handong was in spotlight for ill-designed service windows.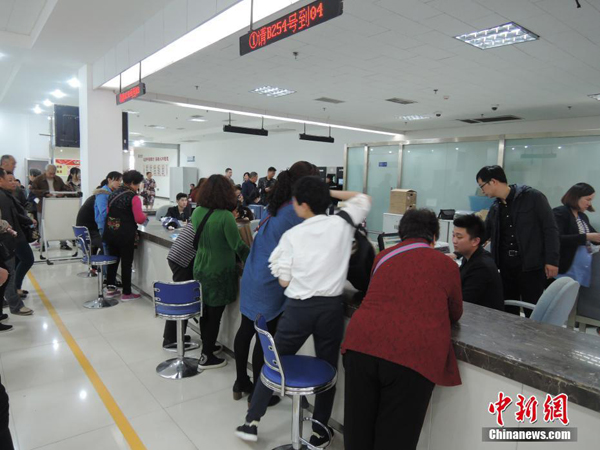 People at a social insurance service hall in Zhengzhou, Central China's Henan province, on Monday. [Photo/Chinanews.com]