Villager becomes potential millionaire in new area Xiongan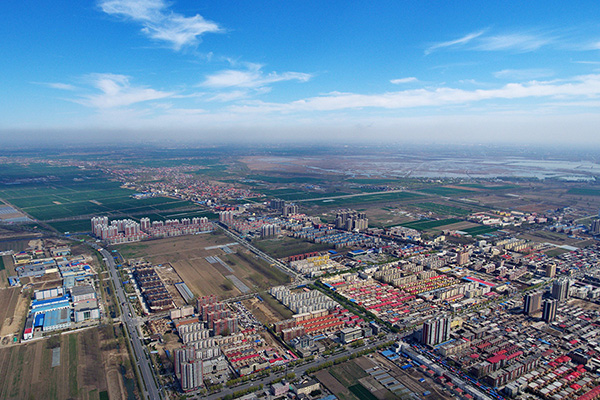 Aerial photo taken on April 1, 2017 shows Anxin county, North China's Hebei province.[Photo/Xinhua]
Since China announced plans to develop the new area Xiongan, attention has turned to the previously obscure county of Xiongxian.
Before the surprise announcement at the start of this month, Xiongxian county, 100 kilometers south of Beijing and part of the Xiongan New Area, racked up the largest online sales of any county in the country last year, according to logistics platform Cainiao.
According to Cainiao, the three most common purchases by Xiongxian residents were T-shirts, canvas shoes, and mobile phone covers and cases.
Three kilometers away from the county seat of Xiongxian, Jia Xilin, a resident of Wangheiying village, owns a 600-square-meter house and 0.2 acres of land, which makes him a potential millionaire.
But he has no intention to stop work at a logistic center of Cainiao.
"The era of internet will not change. Whenever there is Taobao and online shopping, there will be express delivery, and we have job to do."
He receives the parcels, sorts them out and loads them onto the vehicle. Thousands of parcels are handled by Jia each day, amounting to about two million a year.
By 8 am, the goods have been loaded on four courier vehicles, and are on their way to 108 villages in the county. Jia and his co-workers can then take a break.
"Every parcel in Xiongxian is delivered by our team," Jia said smilingly.
When the workers take a rest, they talk about the house prices of Xiongxian. A residential community opposite the logistics center has seen its house prices skyrocket from 3,000 yuan per square meter a year ago to 30,000 yuan per square meter today.
In addition to its booming e-commerce trade, Xiongxian also produces more than 80 percent of balloons for the country and is home to the largest manufacturer of condoms in North China.
In setting up the new Xiongan area, which spans Xiongxian, Rongcheng and Anxin counties in Hebei province, the policymakers plan to build a new economic engine and advance the coordinated development of Beijing-Tianjin-Hebei region.
The move will shift Beijing's non-capital functions to the new area and explore a new model of optimized development in densely populated areas.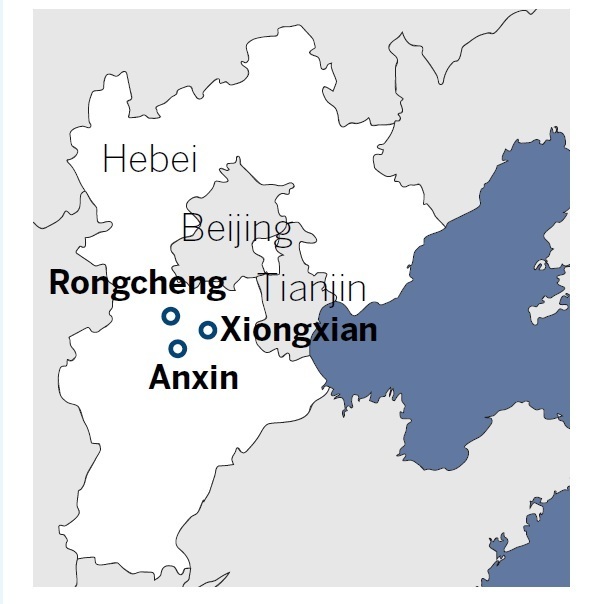 A map shows Xiongan New Area.