Xi's views on development
Editor's note: When we looked back at President Xi Jinping's recent speeches, we discovered that development was the catchphrase he used most frequently at the two sessions and other major events. Let's have a look at some of his quotes to understand why development has been his top priority over the past years.
Reviving the nation
During a visit to an exhibition called The Road Toward Renewal in Beijing in 2012, President Xi Jinping said that China has surmounted huge challenges on the road to national revival since the First Opium War in 1840. Keeping the modern history in mind, every member of the Party should remember that a country suffers when it falls behind, and becomes strong only through development, he said.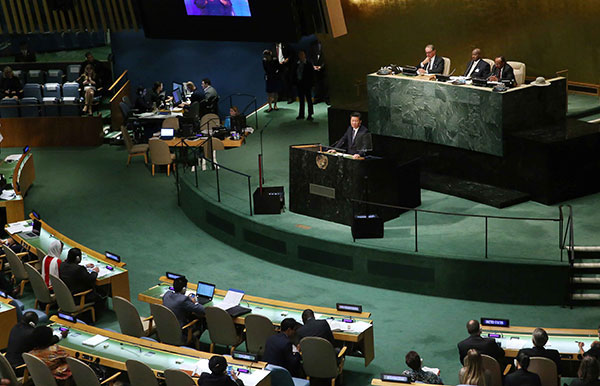 Xi Jinping addresses the UN Sustainable Development Summit on Sept 26, 2015. [Photo/Xinhua]
Key issue
At the UN Sustainable Development Summit on Sept 26, 2015, Xi said in the face of many challenges and problems, the world must focus on the key issue – development. He said only development can eliminate the root causes of conflicts, and protect the basic rights of people.